Developed by FaveQuest, Ontario Presents Mobile App is your guide to everything our network has to offer during its annual conference and throughout the year!
Two apps in one:
1) Ontario Presents App with industry events throughout the year also includes;
2) Ontario Contact App with the conference events
Download it free for your Android, iPhone and BlackBerry mobile device!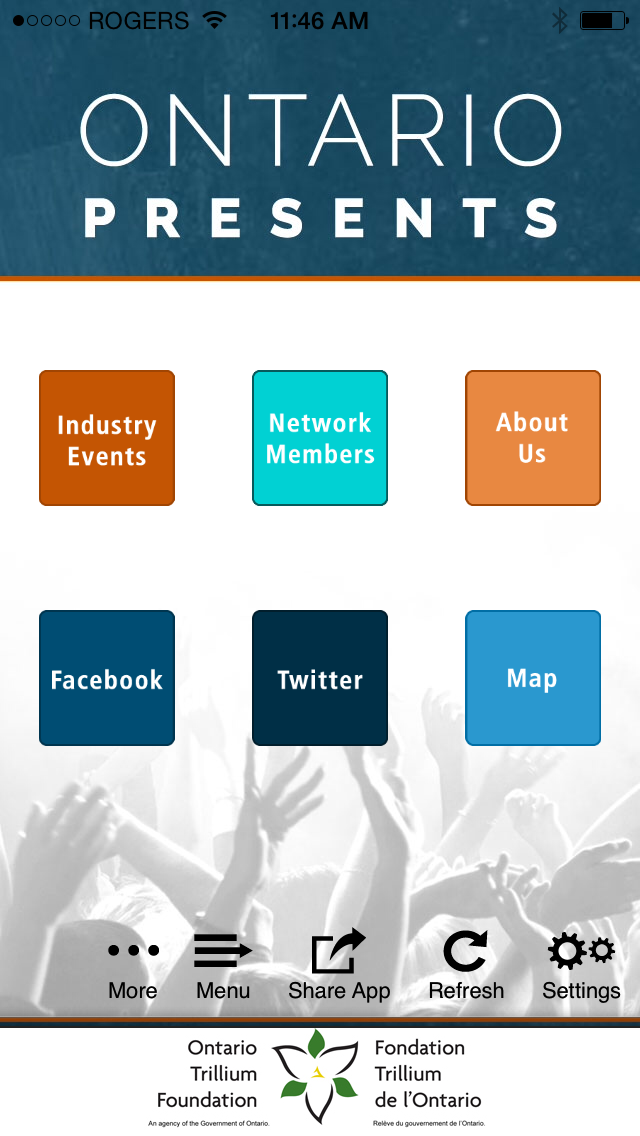 Ontario Presents App:
Listing of Industry Events throughout the year
Network Directory
Facebook page and Twitter stream
And more!
Ontario Contact App:
Full listing of conference events
Showcase schedule
Showcase Artists' bios, videos, photos and contact information
Listing of Pitches
Listing of Exhibitors
Integrated map with key locations
Ontario Contact Facebook page and Twitter stream
Click here to download your app now:  or or search for "Ontario Presents" app in your mobile app store