- by Julie Fossitt, Marketing Manager, Cultural Services, City of Kingston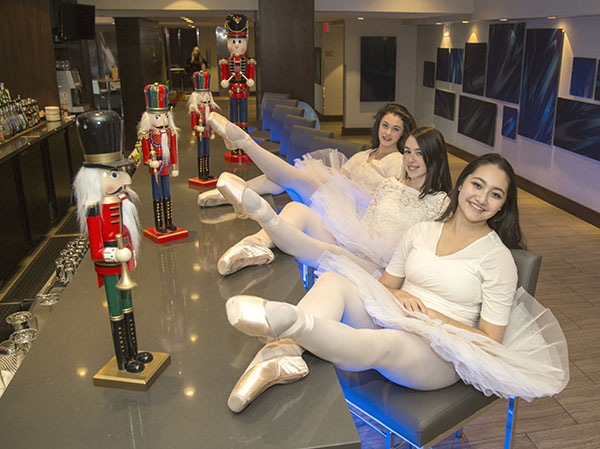 The Grand Theatre Presents series had its first season in 2008-2009. It coincided with the re-opening of the venue after an extensive restoration of this historic landmark. We started a subscription series from scratch and it has taken the team years to build an extensive patron database of subscribers and single ticket buyers, increase reach on social media, and develop the expertise to mine the data and use that research to help sustain the success of the series. And we are still learning and growing.
As with all of our counterparts in the presenting business, figuring out accommodation for artists is a tricky business. Artists require a hotel that is close to the theatre that is of high quality and provides excellent services and amenities. A relationship with a host hotel is critical to ensure the artists have the best experience possible, but the cost of this type of accommodation can be very prohibitive to the success of the bottom line.
A few years ago, we approached the owners at the Delta Kingston Waterfront Hotel. We knew they were supporters of the arts in Kingston, and enjoyed attending shows at the Grand. More importantly, we knew they were savvy business owners who wanted to have as many nights as possible full at their restaurant, AquaTerra, and their four star hotel. We held an initial meeting to discuss their business objectives and then customize a marketing package to help them get more 'heads in beds' and people eating at the restaurant.
Because of the research that we have been able to do with Ontario Presents and Environics Analytics, we have an excellent snapshot of the social values, demographics, geography and other characteristics of our patrons. Using that information, we were able to customize our marketing messaging and tactics to grow our database to more than 25,000 email newsletter subscribers, thousands of followers on social media, 100,000 mailing addresses and more than 150,000 unique visitors to our website annually.
Grand Theatre Presents patrons like to eat local, quality food and stay in a comfortable downtown location – they are a great fit for AquaTerra and the Delta. So, we used those similarities to negotiate a marketing partnership between our two organizations. We work together regularly to craft marketing messaging and promotions for our patrons, and the Delta hosts our artists as our official hotel sponsor.
This has included the promotion of special events at the hotel such as their New Year's Eve packages and their Winemaker's dinner, as well as contesting on the kingstongrand.ca blog that includes prizes from our official hotel sponsor. One great example of this was for The Nutcracker. A local photographer, Mark Aidan Bergin, agreed to take some photos at the Delta with some dancers from the Kingston School of Dance as part of his Street Ballerinas Performance Art Project. We were able to use these photos of local young dancers to promote a Nutcracker prize package on our blog. We received more than 1,320 entries to the contest and virtually sold out our two Nutcracker performances.  Alongside, a beautiful display of more than 200 Nutcrackers at the Grand Theatre, the dancers agreed to go before the show and take photos with audience members. They were delighted!
Sugar plums and selfies.  And a wonderful Nutcracker performance. Aren't the holidays Grand?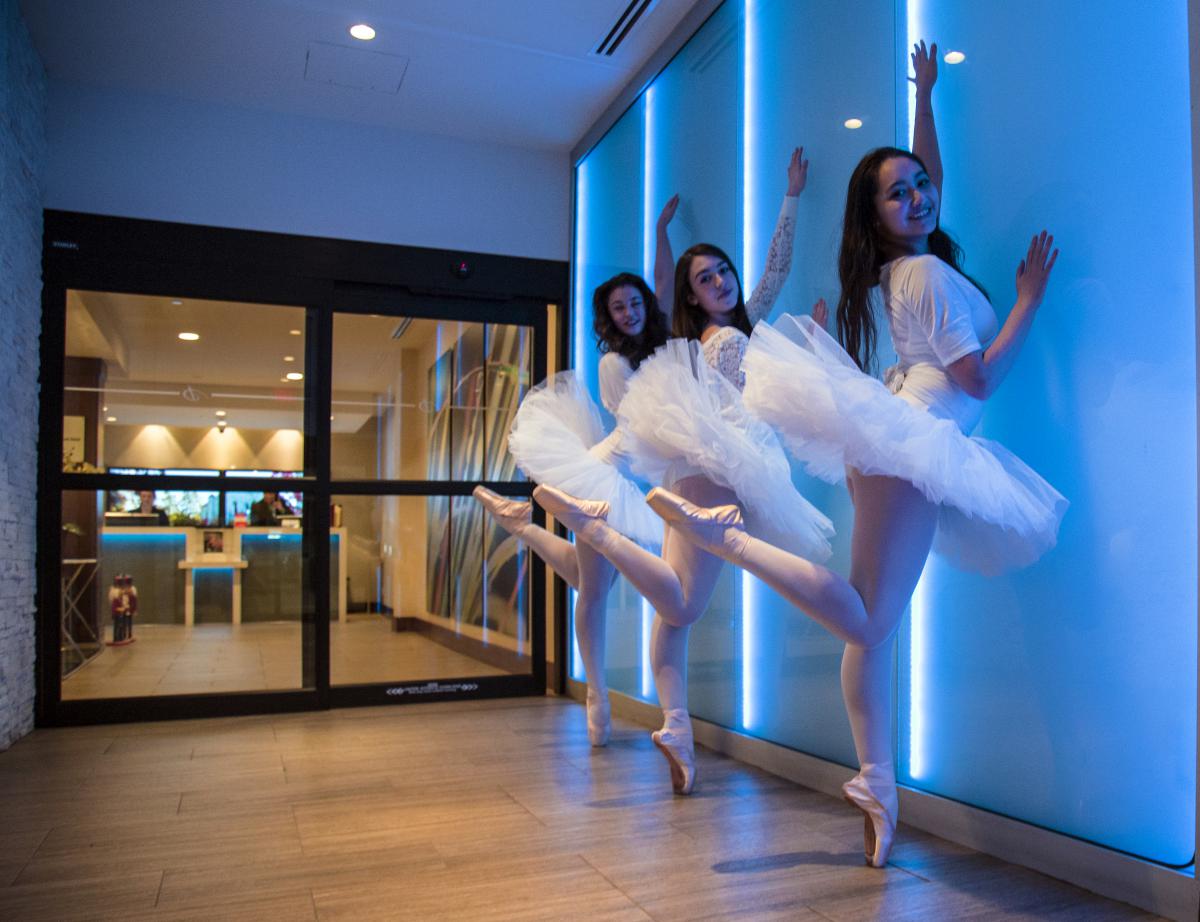 The Delta and the Grand Theatre have the rights to use the photos in future promotions which will be a great asset for upcoming Nutcracker promotions.
This partnership is a more effective sponsorship, as it assists the business supporting the arts to help reach its business objectives. Theatres have a very desirable audience, so why not help your sponsors reach them? Use your venue, publications, and digital reach to customize a package that will ensure your sponsors see the value of partnering with you – something that is much more valuable than simply a logo in a brochure.
About Julie
Julie Fossitt is the Marketing Manager for Cultural Services at the City of Kingston. The core services for this portfolio include targeted marketing, product development and pricing, partnerships, cultural tourism and the measurement of cultural participation. You can connect with her on Linked In, Twitter or Instagram.
Photo: Mark Aidan Bergin