There are a lot of exciting festivals, conferences, and events coming up in 2019! 
To help you navigate them, our latest blog series, Coming up in 2019, gives you a glimpse into a few of these upcoming events.
For the second blog in the series, we spoke to Denise Bolduc about the Luminato Festival's industry series, Illuminating works. Denise is producing both Illuminating works and BIZIINDAN!, a celebratory concert of Indigenous voices.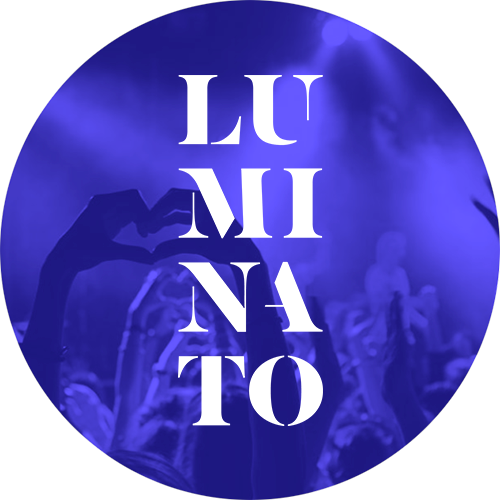 June 7-23
Toronto, ON
June 11-16
Toronto, ON
June 12-14
Toronto, ON
For Ontario Presents members. The Retreat will include participation in select Illuminating works activities, as well as a ticket to BIZIINDAN!.
What is Illuminating works?
Luminato is Toronto's annual international arts festival for both visitors and residents. The festival offers an exciting line up of theatre, dance, opera, music, installation, and cross-disciplinary presentations.
The festival's industry series, Illuminating works, offers an inspiring line-up of additional performances, pitches, conversations, gallery tours, and social/networking events, for national and international presenters and producers. Illuminating works is designed to introduce you to the work of outstanding artists and companies working in Toronto, some within the festival and some outside of the core program. 
What can you expect?
Now in its second year, Illuminating works attracts dozens of industry professionals and offers unique opportunities to discover new work, hear directly from artists, and connect with local and international presenters, producers, and artists.
Program highlights include:
Opportunity to see tour-ready Canadian works from the festival program, available in advance at discounted prices
Rehearsal or work-in-progress presentations of local works
Pitches of tour-ready work by artists/companies from a range of disciplines
Networking events across Toronto, including theatre and studio visits, conversations, play readings, social events and panel discussions
Tailored opportunities for individuals and small groups to meet and discuss work.
Ontario Presents members who attend our Spring Retreat will attend the Illuminating works artist pitch sessions on the morning of June 13th. During this session, artists who are not part of the core Luminato program will pitch tour-ready or in-development work.
This is an exciting opportunity to gain insight into exciting upcoming works from local artists. For example, Kinilk: These Sharp Tools, was pitched in 2018 and can now be seen as part of the main Luminato 2019 program.  
The pitch session will be followed by a networking lunch, so that producers, presenters, and artists can continue conversations, find out more about the work, and develop connections.
The full Illuminating Works program will also have lots of additional time to connect, including at play readings and a guided tour of multiple galleries and studios at 401 Richmond.
On June 14th, OP delegates will re- join Illuminating works for BIZIINDAN! and a pre-show conversation focused on treaties.
Inspired by the surge of the Indigenous global revolution, BIZIINDAN! features the diverse music and voices at the forefront of this movement. 'Biziindan' means 'listen or listen to' in Anishinaabemowin, the language of the Anishinaabeg (Ojibwe peoples). The concert will feature such acclaimed Indigenous voices as Jeremy Dutcher, Digging Roots, Marie Gaudet, Lido Pimienta, and Pura Fe. 
OP Member? Register for the Spring Retreat here
Not a member? Find out more about Illuminating works here