IPAY-International Performing Arts for Youth Conference took place in Philadelphia, Pennsylvania from January 21-24, 2015.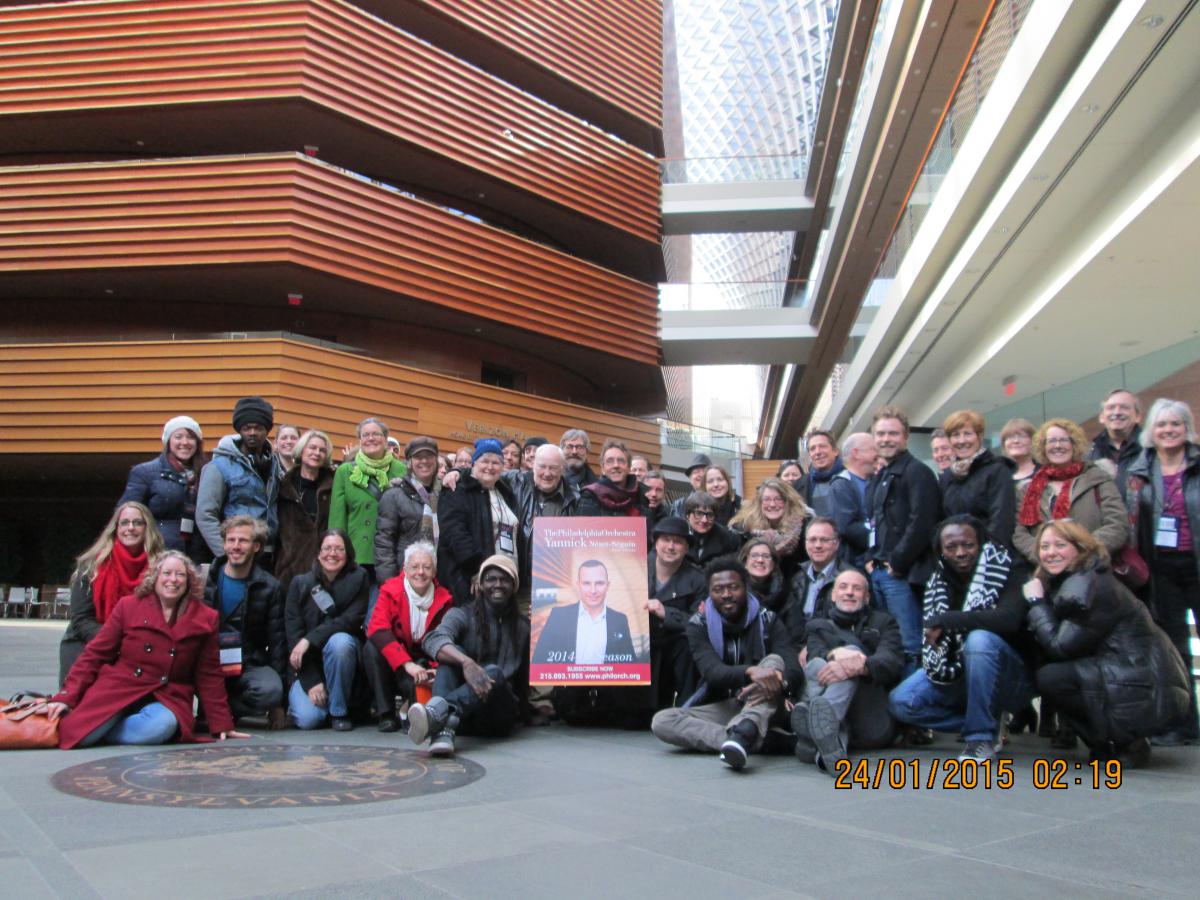 Canadian Delegation at IPAY 2015, PA
Everyday presenters had a chance to see different performances from across the globe and participate in group discussions covering different topics common to presenters from North America and beyond. The group left feeling refreshed and inspired by the experience they have shared together.
A big "Thank You" to IPAY's Board President, Jeremy "Boomer" Stacey, his staff and all of the volunteers that helped to make IPAY 2015 a great success!
We are looking forward to IPAY 2016 being on home soil in Montreal, Quebec!
2015 IPAY Ontario Delegation:
Over the Rainbow, Sault Ste. Marie
Razzamataz Kid Shows!, Haliburton
Kirkland Lake Family Entertainment Series
Geraldton Children's Series
Children's Delight Series, Dryden
Pied Pyper Kidshows! Cobalt
Centre for the Arts, Brock University
Burlington Performing Arts Centre
Centrepointe Theatre/Shenkman, Ottawa