In March, eight performing arts shows booked through Ontario Presents' tour coordination program will tour 13 communities in Ontario.  The tours cross many disciplines of the performing arts including contemporary dance, young audience, theatre and music. Welcome to Ontario!
The Trews-Acoustic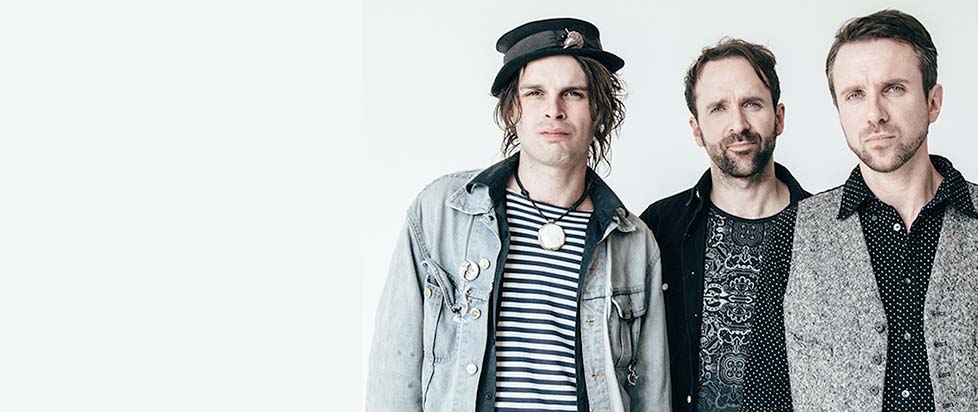 Sometimes the most exceptional and rewarding things are things you don't see coming but are open enough to embrace. Take The Trews' highly acclaimed acoustic tours, for instance. Though the Toronto - based foursome made its name dishing intense, hooky, melodic rock and roll that won fans and critics worldwide, The Trews discovered, serendipitously, that turning down the volume actually dialed up the heft. By the time The Trews issued the Friends & Total Strangers CD without fixes or overdubs, the supporting tour dates were already hotly anticipated from coast to coast. This, after all, was a different but no less commanding Trews: looser, more relaxed, heavy on the vocal harmonies and with all the familiar songs but sketched in charcoal instead of ink.
Hong Kong Ballet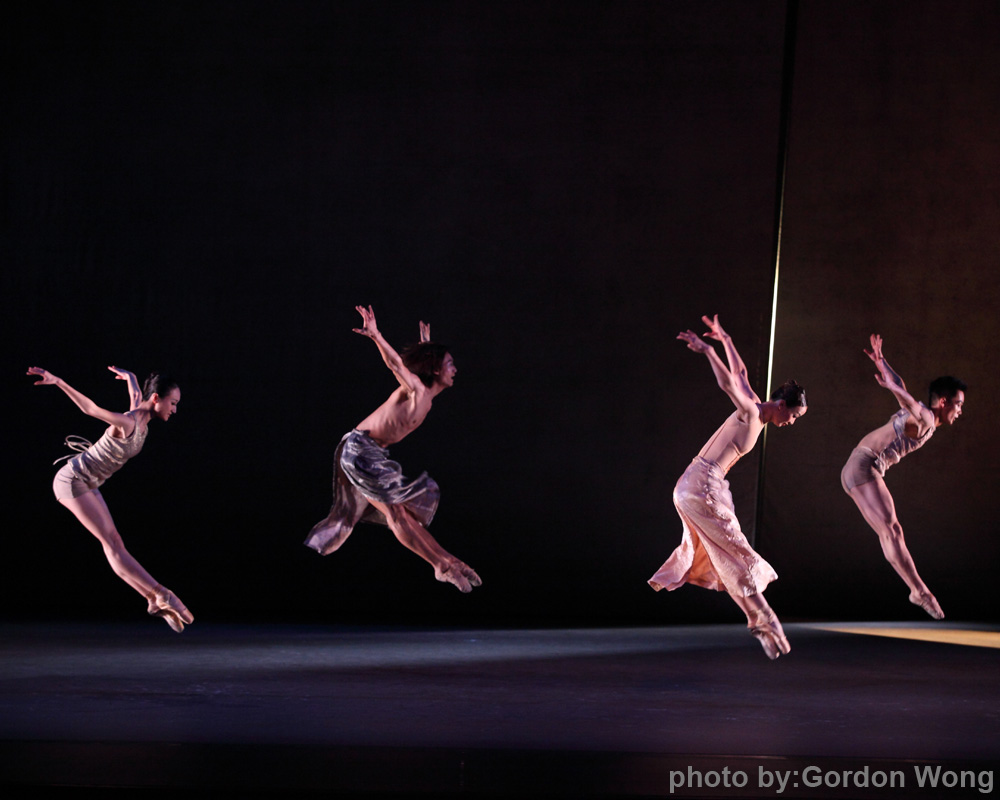 The Hong Kong Ballet is one of Asia's premier classical ballet companies and is becoming internationally recognized as a world-class institution. Since 1979 The Hong Kong Ballet has continuously evolved into a vibrant company with accomplished dancers and a strong repertoire composed of a range of stunning, technically challenging productions. The company will be performing three pieces: Pas de Trois from A Room Of Her Own, Castrati, and In Light And Shadow.
Celtic Nights: Spirit of Freedom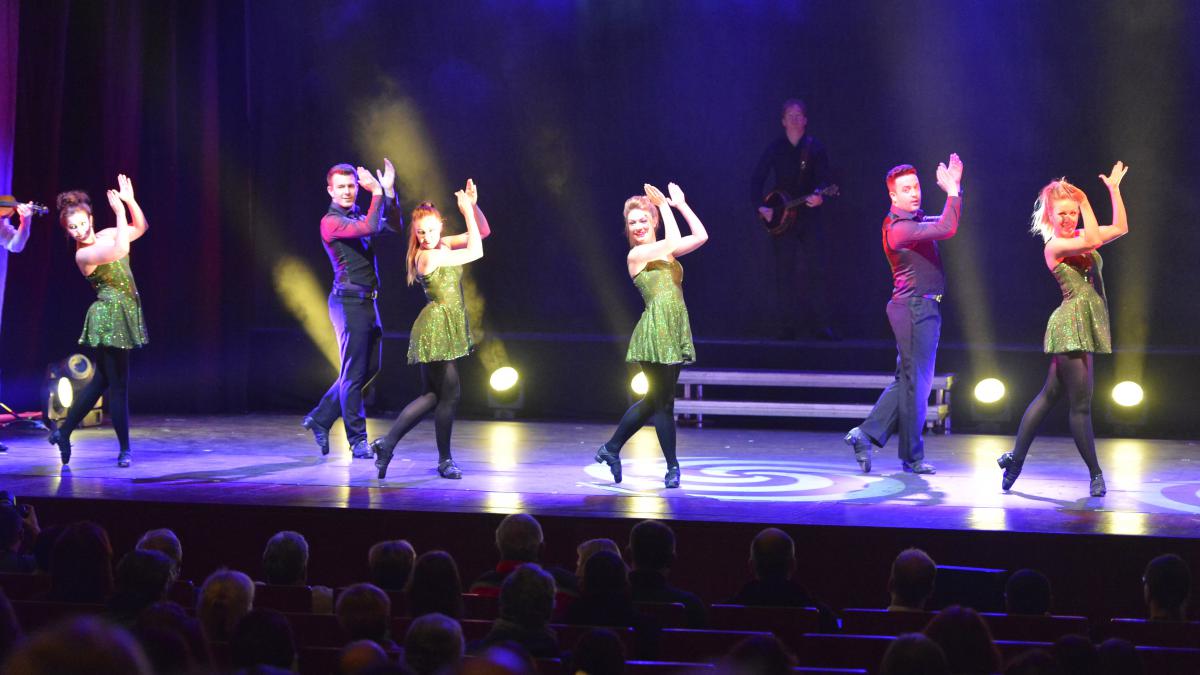 Their response to melody, lyric, and the crisscrossing rhythms of Irish dance is reflexive, intuitive, and filled with joy. The Irish embrace their musical culture like no other nation. And their pride in artistry is its own reward. Above all else, it is this natural affinity with music and song that has given Celtic people a truly global voice. A Celtic Voice. Every thundering dance tune and plaintive melody is a separate thread in the broad and colourful tapestry of Celtic music.  Celebrating the 100th  year anniversary of Irish Independence.
Alexander is not not not not not not going to move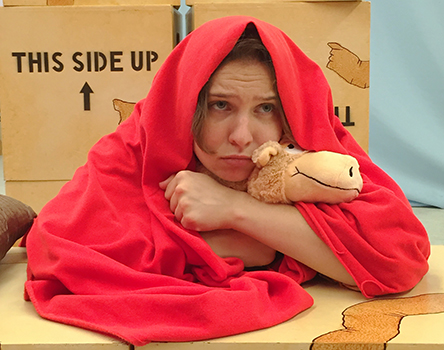 Children 12 and under will enjoy this tale of a little boy who is determined to stay put, even though his family is moving because of his father's new job. After attempting many schemes to avoid moving, Alexander learns that home is "where your family is, where you're with the people who love you best of all." 
Alexander has just found out that his family is moving to a new town and that he must leave all his friends and schoolmates behind. How can he bear to leave the place he loves and the life he has there? Join Alexander as he learns that home is "where your family is" and that change can be exciting.
Daniel Tigers Neighbourhood Live!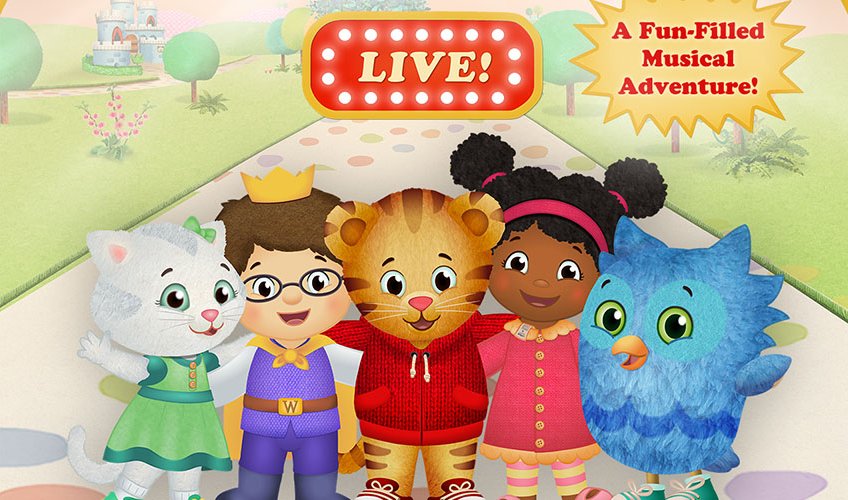 The legacy of the beloved Mister Rogers lives on with the hit television series, Daniel Tiger's Neighborhood, from the Fred Rogers Company and PBS KIDS. Now, Daniel and all of his friends are hopping aboard the trolley to delight live audiences with Daniel Tiger's Neighborhood Live! Donning his familiar red sweater, Daniel takes the audience on an interactive musical adventure as he and his friends explore the vibrant world of their much-loved Neighborhood. This live theatrical production filled with singing, dancing and laughter will warm the hearts of multiple generations! Based on the television show, Daniel Tiger's Neighborhood, produced by The Fred Rogers Company. 
Room on the Broom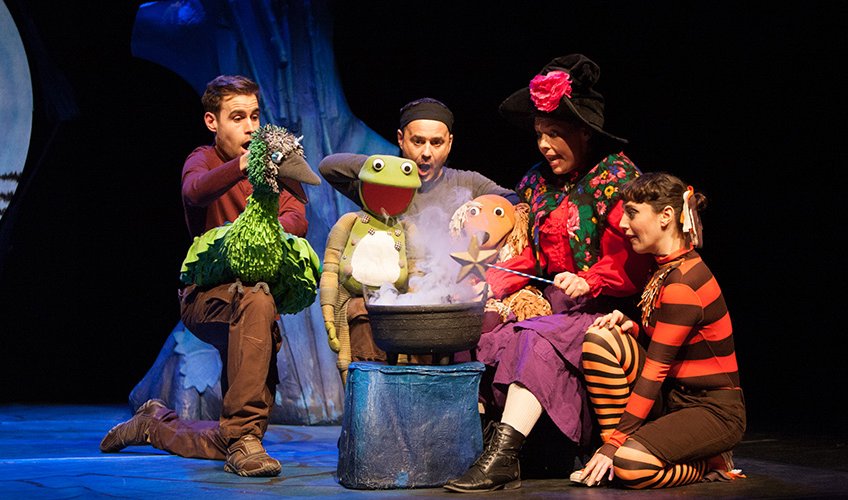 Recommended for ages 3 and up, this musical show is based on the book by Julia Donaldson & Axel Scheffler. Songs, laughs and scary fun from the Tall Stories company that brought you The Gruffalo's Child and The Snail and the Whale.
Dada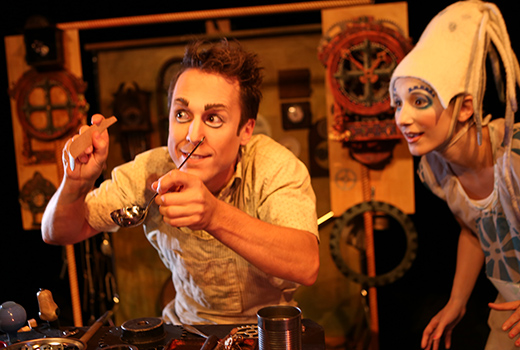 Meticulous clockmaker Leopold Minute finds himself hypnotized by the ticking rhythms of his shop. In his dreaming state he is accompanied by his ever-present conscience, represented musically by the cello and the accordion. Presented by Québec ensemble, L'Aubergine, the performance is rife with the physical clowning for which this company is renown.
Downchild Blues Band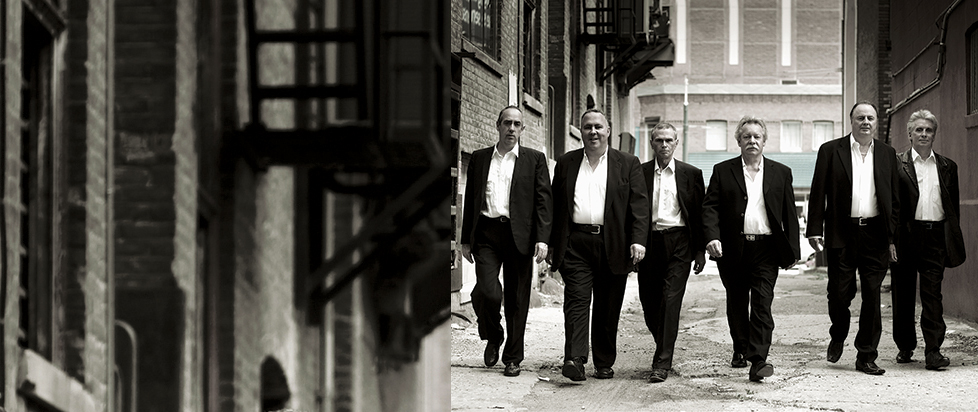 Forty-four years on, Downchild remains a blues force, true to itself and without equal. For just about every waking moment since he formed the Downchild Blues Band – Canada's best known and best loved blues outfit.
"There aren't enough positive adjectives in the dictionary for me to describe my feelings about experiencing these guys live…" - John Hollinger, Winnipeg Jazz Festival