Ontario Presenters attend a celebration of the stories, songs and dances of the Indigenous peoples of the Northwest Coast of Turtle Island
During the first weekend of March 2018, Ontario Presents provided an opportunity for staff from St. Catharines' FirstOntario Performing Arts Centre, Mississauga's Living Arts Centre, and Milton's FirstOntario Arts Centre Milton to attend the 2018 Coastal First Nations Dance Festival in Vancouver, British Columbia on the ancestral homeland of the Musqueam people.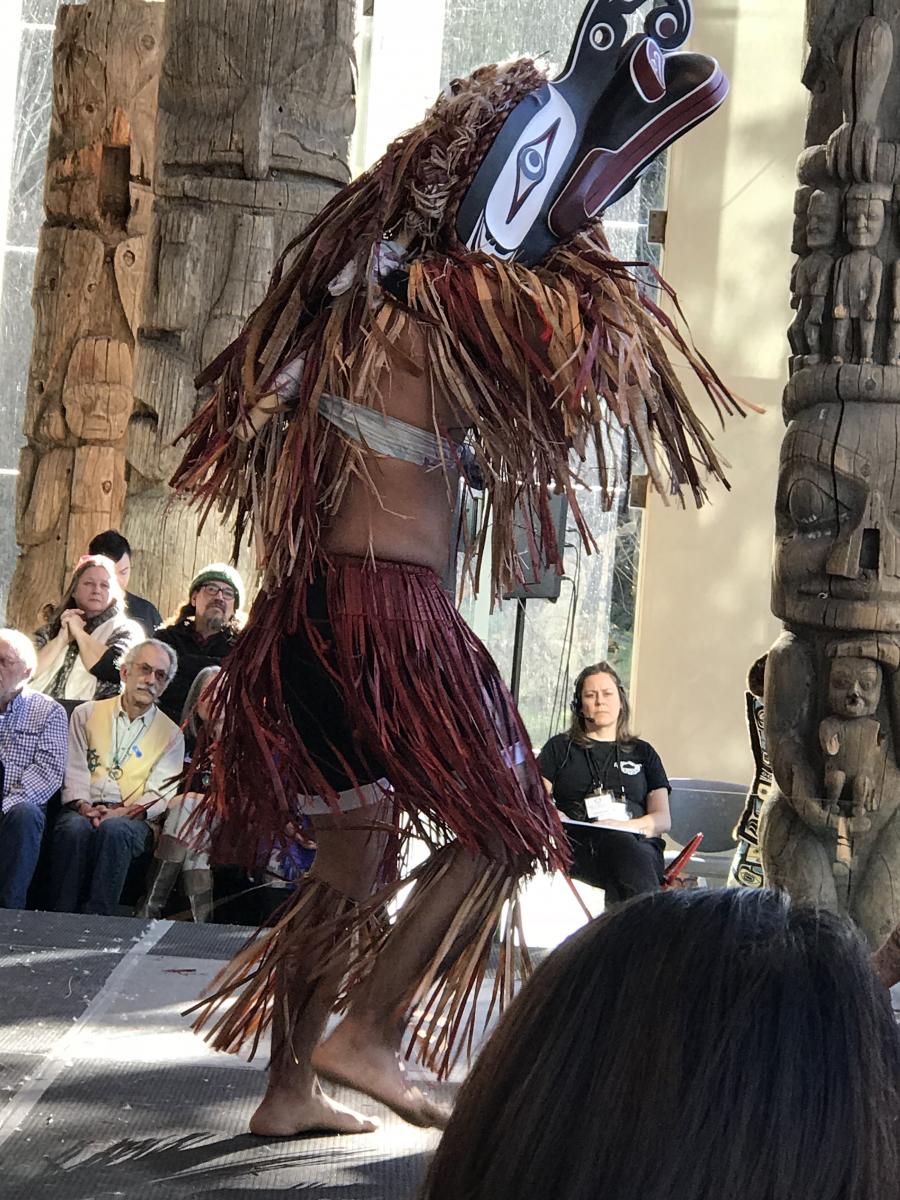 The Festival is an annual production by the Dancers of Damelahamid, produced in partnership with the Museum of Anthropology at UBC in Vancouver.  During the festival, we witnessed celebrations of songs, stories and dances in full regalia of the Indigenous peoples of the Northwest Coast of North America/ Turtle Island from Musqueam, Squamish, Tsleil-Waututh, Kwakwakawakw, Gitxsan, Tsimshian, Nisga'a, Haida, Tagish and Tlingit Nations. 
The weekend's programming included workshops in movement, presentations in Indigenous culture and visual art, a private museum tour, as well as panel discussions with performing artists and an opportunity to experience a rich display of traditional and contemporary song and dance from artists from across Canada and internationally.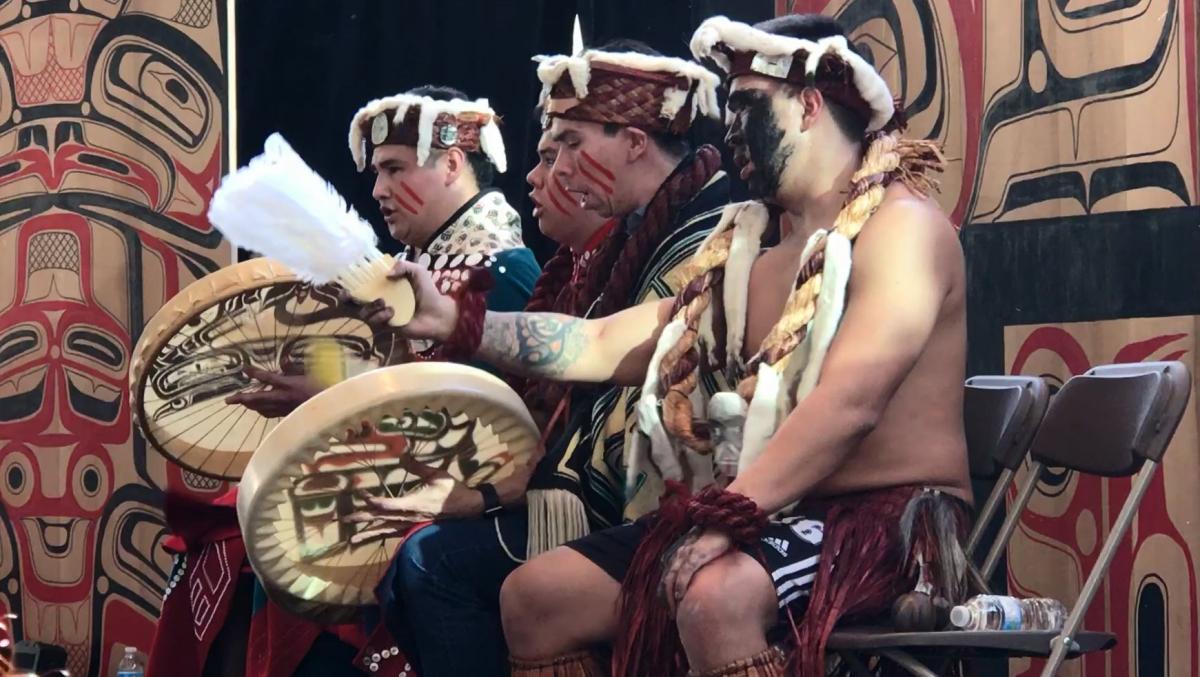 The festival acts as a place to reclaim and celebrate sacred traditional stories and dance.  We witnessed the resilience and commitment to upholding traditional languages and dances that have been threatened since colonial contact. Many performers brought their very young children to participate. Many generations shared the stage together. 
Did you know that 50% of Canada's Indigenous languages are spoken in British Columbia? One Haida artist shared his traditional language, only spoken by less than 100 people in his community, and spoke of the importance of learning, practising and celebrating traditional Indigenous culture through gatherings such as the Coastal Dance Festival. We heard traditional languages and experienced traditional dances that have been performed since time immemorial. It was truly an honour.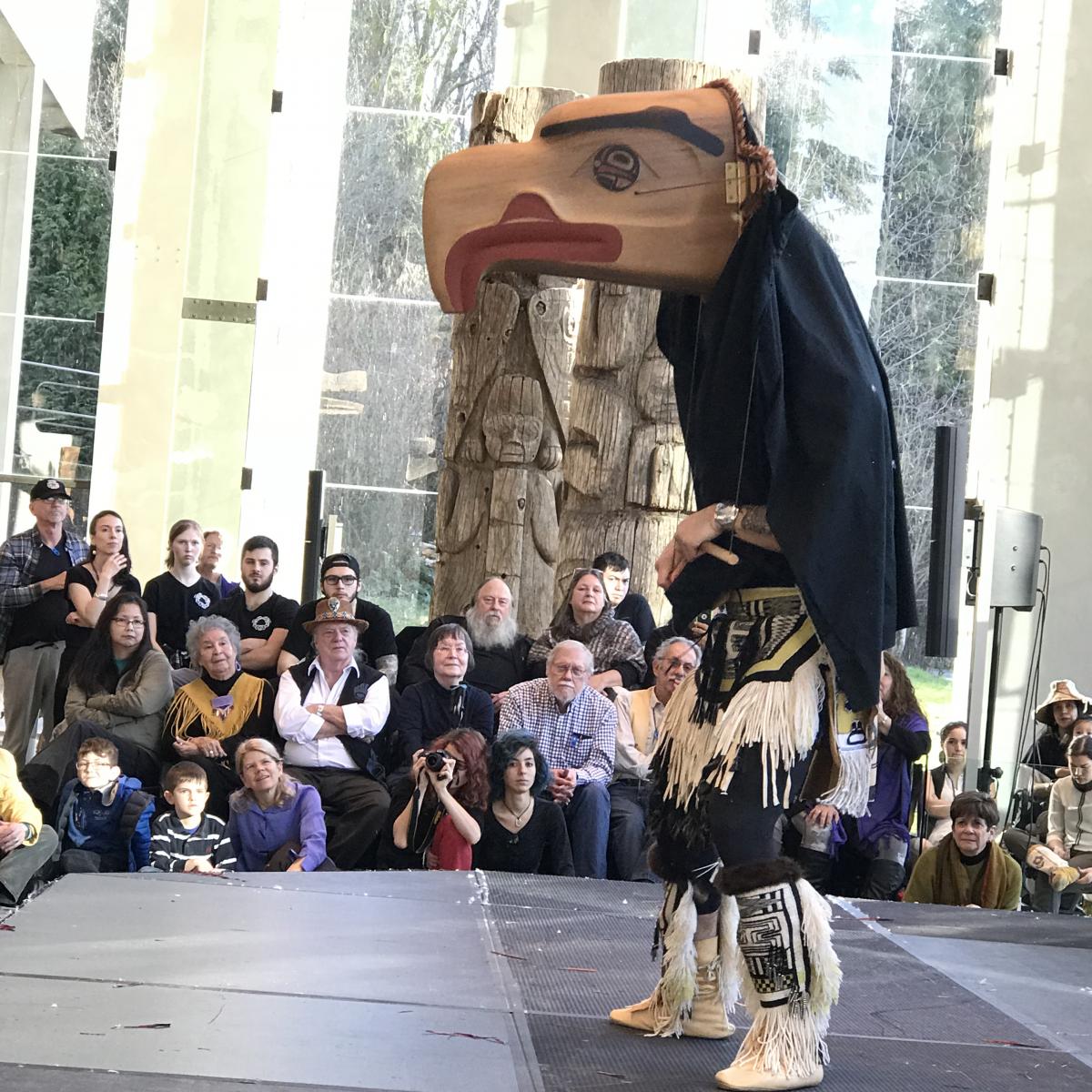 During our time together, we reflected on how many of us are at different places in our journeys of Truth and Reconciliation. We had fruitful discussions about what we can do in our own communities, whether it be to incorporate Land Acknowledgements, smudging ceremonies or opening ourselves up to learning opportunities like the one we just shared. We would like to extend our most sincere thanks to Canada Council for the Arts for funding to attend and also a big thank you to Margaret Grenier (Executive and Artistic Director, Dances of Damelahamid).  It was a privilege for us to share and learn together during this memorable weekend.
- Written by Lorrie Ferrante (FirstOntario Arts Centre Milton) and Annie Wilson (FirstOntario Performing Arts Centre, St. Catharines)
The Coastal First Nations Festival is produced by Dancers of Damelahamid in partnership with the UBC Museum of Anthropology.  Find out more here.
The delegation to Coastal First Nations was also an opportunity for OP members to meet with other members of the Alliance of Canadian Dance Networks. Special thanks to Made in BC and the CanDance Network for their coordination of this meeting.
Photos courtesy of Yisya'winuxw (photos 1 and 2) and Git Hoan Dancers (photo 3)