Presenting Q: Short Stories and Conversations with Ontario's performing arts leaders 
Tell us your story why touring and presenting matter
This month we asked our long-time member and 2013 recipient of Ontario Contact Presenter of the Year Award, why presenting matters to her and her community.
Lesley Grand – General Manager, St. Clair College Capitol Theatre, Chatham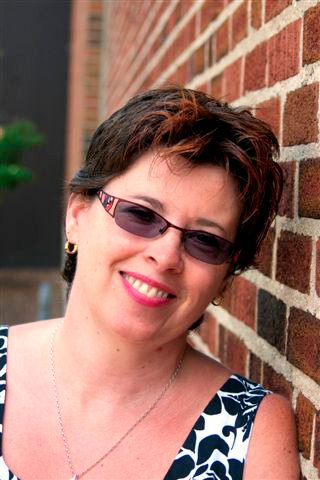 Lesley has 25 years of experience in the cultural field primarily as the Manager of the Kiwanis Theatre at the Chatham Cultural Centre.  In 2012, Lesley accepted a position with St. Clair College as the General Manager of the newly restored, 1200 seat, Chatham Capitol Theatre – now known as the St. Clair College Capitol Theatre.  Lesley hopes to contribute to the rebirth of Chatham-Kent through the ongoing development of programs, continued presentation of diverse performances and forging strong partnerships within the community.
Most recently, Lesley has successfully developed a number of programs for new audiences including Contemporary Dance with major support from the Ontario Arts Council.  In 2009, Lesley lead a team in the development of a new Not-For-Profit arts organization called CK On the Edge which attracted over 5,000 people in its first year. This festival, rebranded as Culture Factory, is now in its 4th year and is regarded as one of the leading summer music festival in the region, attracting thousands of music lovers from all over Southwestern Ontario.
Who/what inspired you to get involved in the arts?
Ironically, a career in the arts happened completely by accident. I started a job at the Chatham Cultural Centre as a Ticket Clerk back in 1989 and just progressed from there. It seemed like a fun job and I enjoyed all of the different positions that I held over the years.
From your experience, what do you see as your role in presenting performing artists?
I get most excited when I see a connection forming between the artist and the audience. So I think that's what my role is – helping my community to see what I see and enabling them to have a deeper connection with the art and the artists on the stage.
What do you consider your proudest moment as a performing arts presenter?
Wow, that's a tough one to pinpoint. I am the co-founder of a local arts festival called CK On the Edge. I founded it in 2009 with my best friend and it's still going strong. Over the years, we've been proud to provide opportunities for hundreds of local, regional & national musicians, visual artists, spoken word artists and vocalists. Unfortunately my friend and co-founder died 2 years ago and I am now involved in fundraising for a public art piece for our downtown to honour her work.
What are the biggest challenges facing you as an arts presenter in Canada?
I'd have to say the shrinking market and the difficult economy. We are a small, rural community that appears to be in decline. The manufacturing sector was strong in our community at one time but many of the plants and factories are no longer in operation. Our community struggles with an over-abundance of low paying jobs so ticket purchasing is not on the priority list for many families.  For some shows, we try to offer more accessible pricing so that all members of our community can come to the theatre at least once or twice a year if they wish.
What are the main benefits of your work to your community?
I think my work provides people with arts experiences that they may not otherwise be able to enjoy. I try to make sure that my season is well-rounded, with choices for every demographic and age group.
If a sudden crisis caused your organization to disappear from your community, what would be missed?
I think part of the vibrancy of the downtown is in part, because of the theatre being located here. The downtown would definitely miss the additional traffic that show night provides. I also think that the entire community would miss the entertainment value. We are the only theatre in town that programs at the level that we do.