Ontario Presents and its member presenting organizations recognize the importance of presenting Indigenous artists, stories and culture as part of their presenting practice. As we continue to encourage the respectful presentation of Indigenous art, we will be featuring an Indigenous artist each month in our e-newsletter and blog. Our sincere thanks to Denise Bolduc for conceiving of and continuing to support this Spotlight Series.
Spotlights are developed with the artist, and are intended simply to share the artist's work and foster greater awareness and understanding of the strength and diversity of Indigenous art available in Ontario and beyond.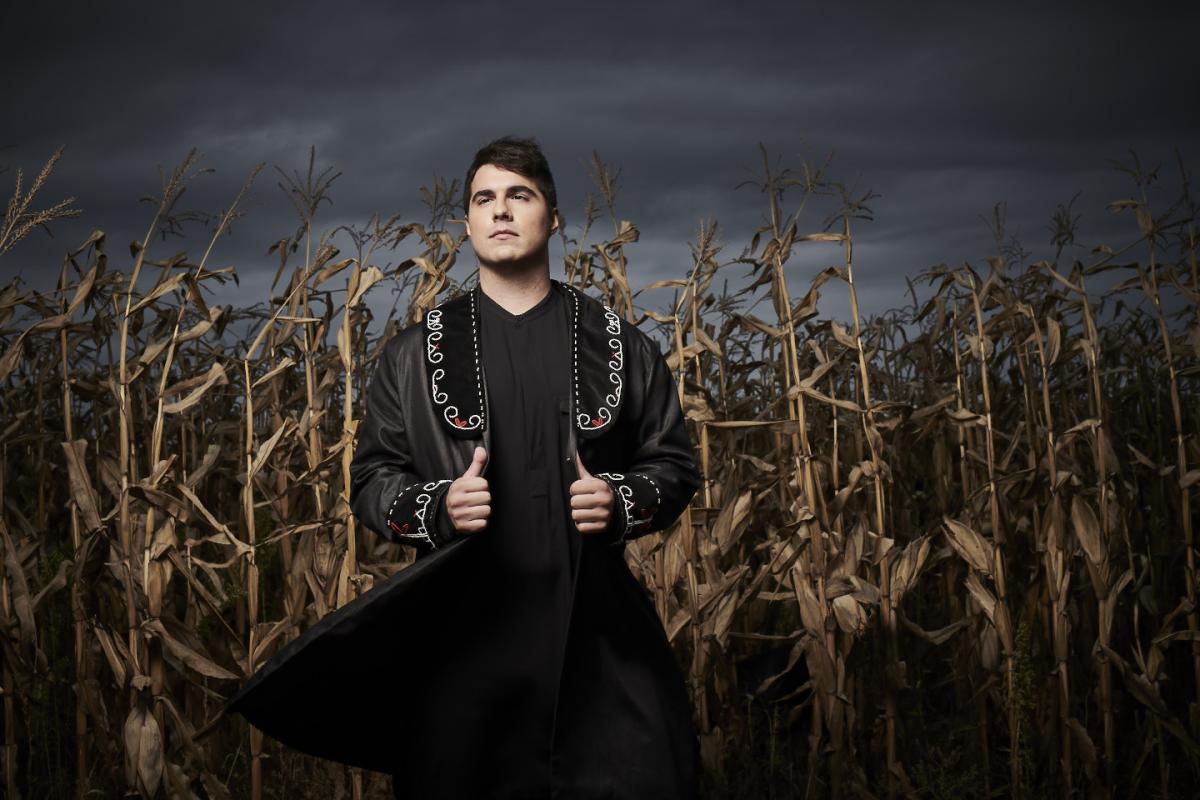 This month, we spoke with musician Jeremy Dutcher. 
To get us started, can you share a bit about yourself and your work?
I come from Waponahkihkuk, the unceded territory of the Wolastoqiyik; what is considered by some to be New Brunswick. I have been living in Toronto for the last four years. I'm a singer, pianist and an activist.
My work surrounds and supports the revitalization of Wolastoq cultural identity through language and music. My training both in Western classical and Indigenous musical traditions, puts me at a musical intersection occupied by few.
What would you most like presenters and audiences to know about your artistic practice?
I think people need to know that our songs, languages and cultural practices were made illegal in this country for a very long time; there are people alive in my community today, who have lived a reality of illegality. We are, only now, entering a time where it is safe for us to share ourselves with the world on our own terms; this is a very critical moment.
Indigenous artists from coast to coast to coast are continuing to claim and live their traditions and I would say my artistic practice closely aligns with this. It is really about uplifting my community and creating new things from traditions as much as from contemporary experiences.
I'm happy to share this work with audiences, wherever they may be, Indigenous or non-Indigenous. However, the work of protecting and reviving our language and songs is my primary focus.
Your work is an interesting mix of traditional music, jazz, and opera. How did this blend develop?
I think as musicians, we do ourselves a disservice in saying I'm this kind of singer or that kind of singer. When I make music, I often use my voice and aesthetic choices are just postcards from my musical memory. I have a deep love for art, song, and classic form, as much as I love jazz's freedom and emotiveness; all while never forgetting that my musical and cultural identity are rooted in my Wolastoq tradition. I don't try to limit myself in the sounds I make; as we have always done.  Psiw-te-oc. Everything is possible.
The story behind your upcoming album is fascinating- can you talk a bit about how the project came about and why it is so important?
My debut album, Wolastoqiyik Lintuwakonawa (Maliseet Songs), uses melodies from century-old wax cylinder field recordings of traditional songs of the Wolastoqiyik (Maliseet people). In a way, I get to sing with my ancestors from over a century ago and continue the conversations they started. I accessed these recordings at the archives of the Canadian Museum of History, transcribing and eventually writing compositions for piano and voice based on these melodies. I think for me, showing Indigenous music in a format that isn't necessarily traditional, underlines the reality of our resilience and collective innovation; creating from past and future. Our time is not linear.
I sing in our language, Wolastoqey (the language of the river). My hope is to show other young Wolastoqiyik our language's importance; I do this with the tools and skills I have, sound creation. Our language is considered on the verge of extinction, so there is no time to waste.
What's next for you after this album?
This archival project (Wolastoqiyik Lintuwakonawa) has been in my life for 5 years now. Past the research, writing and recording,  I would love to tour this album. We've begun to build an inter-discrepancy performance piece to showcase these songs as well as images and stories collected by this anthropologist over a century ago.
But past these old songs, there are so many stories that need to come out from our communities. Narratives that we have only begun to unfold. I've been writing material in English for the first time too, so that's been a real journey.
Where can people learn more about your work or get in touch?
Well, being the shameless millennial I am, you can find me all over social media.
Folks can check out my website for more information about my work and future dates; but the best way to know me or this project is to just come to a show. See you soon.
Psi-te npomawsuwinuwok, kiluwaw yut.
Find Jeremy on: Twitter/Facebook/Instagram/YouTube/Spotify
Photo by Matt Barnes, courtesy of Jeremy Dutcher.