The Alliance of Canadian Dance Networks brought together dance presenters from all across the country last week at the National Arts Centre, including presenters from our Ontario Dances and Northern Dances programs.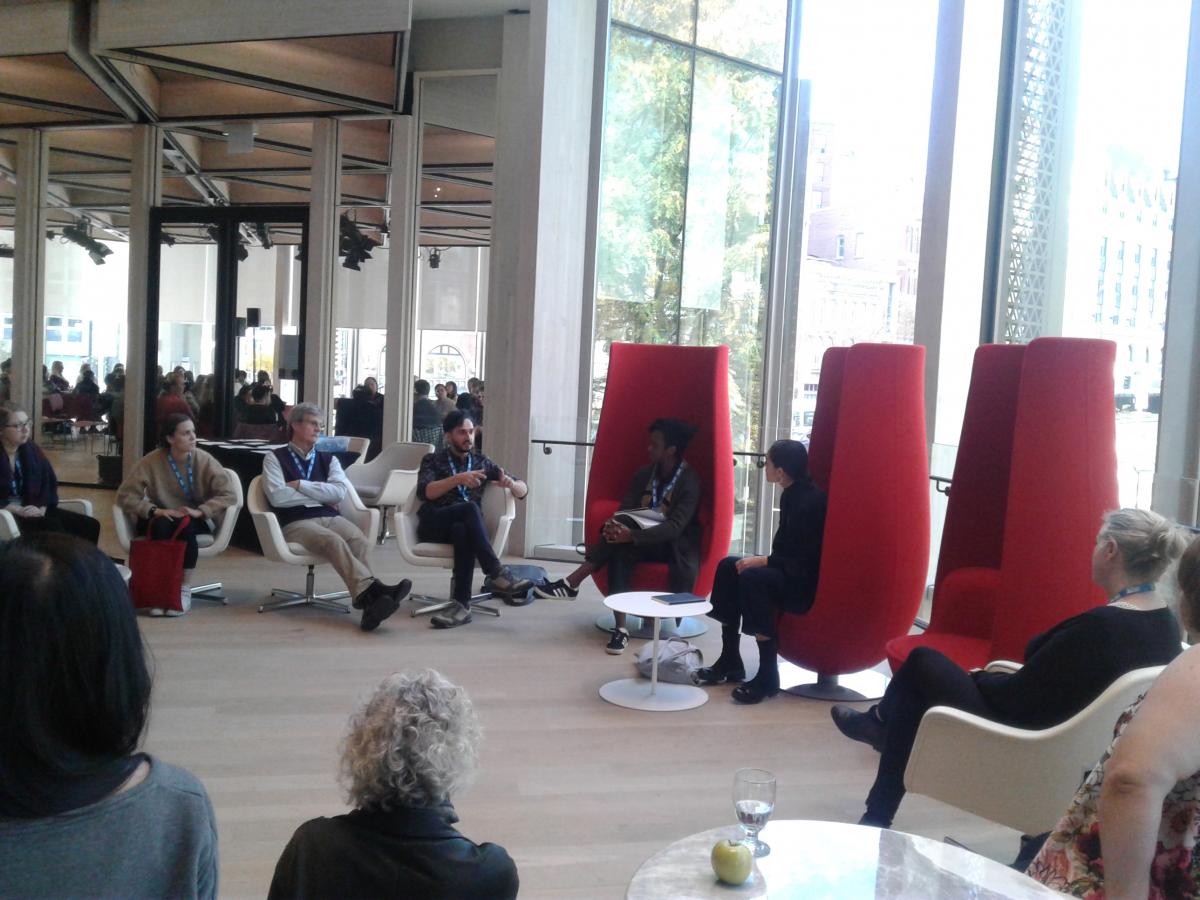 We're feeling invigorated from 2 days of dance performances, discussions, and the opportunity to meet the 6 dance artists from the QC-ON partner program: Professional Development for Dance Artists from Indigenous and Racialized Communities!
Click here for more information on this exciting professional development program, which is managed by CanDance, La danse sur les routes du Québec, and Ontario Presents.
See below for a glimpse at the work being created by the 6 talented participants: Aicha Bastien-N'Diaya, Andrea Pena, Aria Evans, Ivanie Aubin-Malo, Natasha Powell and Nova Bhattacharya.