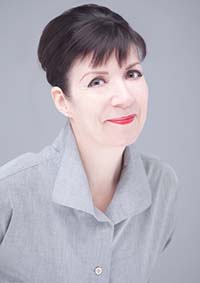 Carolyn Vesely, Visual Arts Officer at the Ontario Arts Council (OAC), has been appointed OAC's new Director of Granting. Her new position takes effect May 13, 2013, following the retirement on May 10, 2013 of current Director of Granting Programs, Billyann Balay.
"We were fortunate to have a large number of highly qualified internal candidates for this position, which requires in-depth understanding of the many arts sectors supported by OAC and the role of public funders," said Peter Caldwell, Director & CEO.  "In the end, however, it was Carolyn's extensive experience building and transforming organizations, her thorough and thoughtful approach, and her outstanding ideas about how she saw the OAC, which made her the lead candidate for the role. We are extremely grateful to Billyann Balay, who assisted in the selection process and will be very involved in the transition."
Carolyn Vesely has been Visual Arts Officer at the OAC since 2001. In this role, her responsibilities include programs for public art galleries, artist-run centres, visual artists, craft artists and craft organizations, as well as other project programs. Prior to joining OAC, she was Executive Director of the Kitchener-Waterloo Art Gallery for four years. Carolyn was the Executive Director of the Kelowna Art Gallery in British Columbia from 1995 to 1998, after which she returned to Ontario. For seven years before moving to BC, she was the Director and Curator of the Glenhyrst Art Gallery of Brant in Brantford, Ontario.
Carolyn graduated from the Visual Arts Department of the University of Western Ontario and the Schulich School of Business at York University. She currently serves on the advisory board of the Investing in our Diversity Scholarship program at Scadding Court Community Centre, Toronto.
Carolyn will be involved shortly in the external search for her successor as Visual Arts Officer.