The official CCI / Ontario Contact Mobile App, developed by FaveQuest is NOW AVAILABLE for download at Google Play/Android, Apple App Store/iPhone and BlackBerry.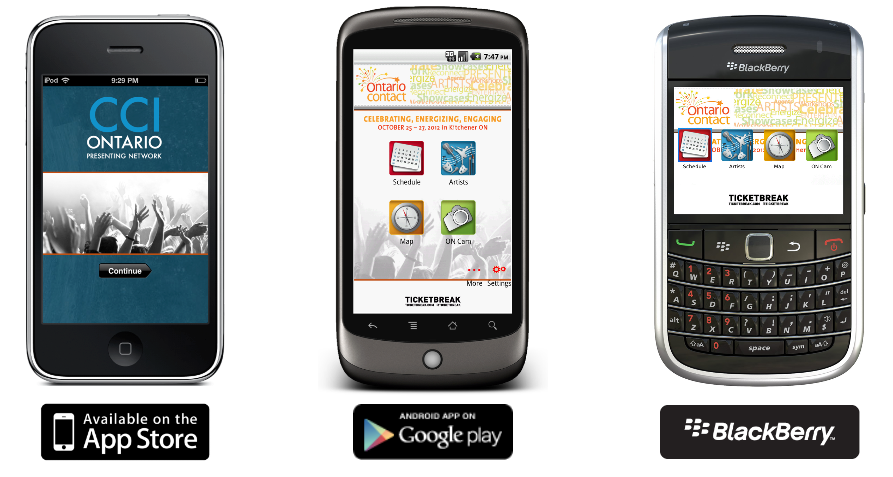 This app is your conference guide and includes:
Directions & GPS map with key locations
Full listing of all events and key dates
CCI Members Directory
Performer bios, videos, photos and contact information
Ability to easily share your CCI / Ontario Contact experience on Twitter and Facebook
Access to the CCI / Ontario Contact Facebook page and Twitter stream
And more!
Download your app now: http://myeventapps.favequest.net/ontariocontact/downloads
You can also click or copy & paste one of these links in your internet browser on your phone.
iPhone: http://bit.ly/CCIapple
Android: http://bit.ly/CCIdroid
Blackberry device running BB10 - the Blackberry Z10 or the Blackberry Q10: http://bit.ly/CCIbbapp
Blackberry device running BB OS version 5, 6, or 7: http://bit.ly/CCIbbapp2