Dear friends and colleagues,
I am writing with the sad news that Sharon Davidson passed away this past Wednesday, March 23th. Sharon was involved with the Perth Performing Arts Committee (PPAC) for over two decades. During her tenure, she has been behind the development and success of the PPAC, working to make certain that her community benefits from quality performances that inspire and feed the soul. Sharon served on the board of PPAC including serving as chair and head of programming, and was also a member of the board of Ontario Presents. In 2014, Sharon received the Award of Excellence from Ontario Contact for her significant impact on the touring and presenting sector.
Many of you know and served with Sharon on OP's board of directors and the Ontario Contact organizing committee.  She was a voice of quiet reason, a deep listener, and a good friend. We all miss her and extend our deepest condolences to her daughters and their families. Sharon was 67. See more about Sharon's life in a beautiful account in Globe and Mail.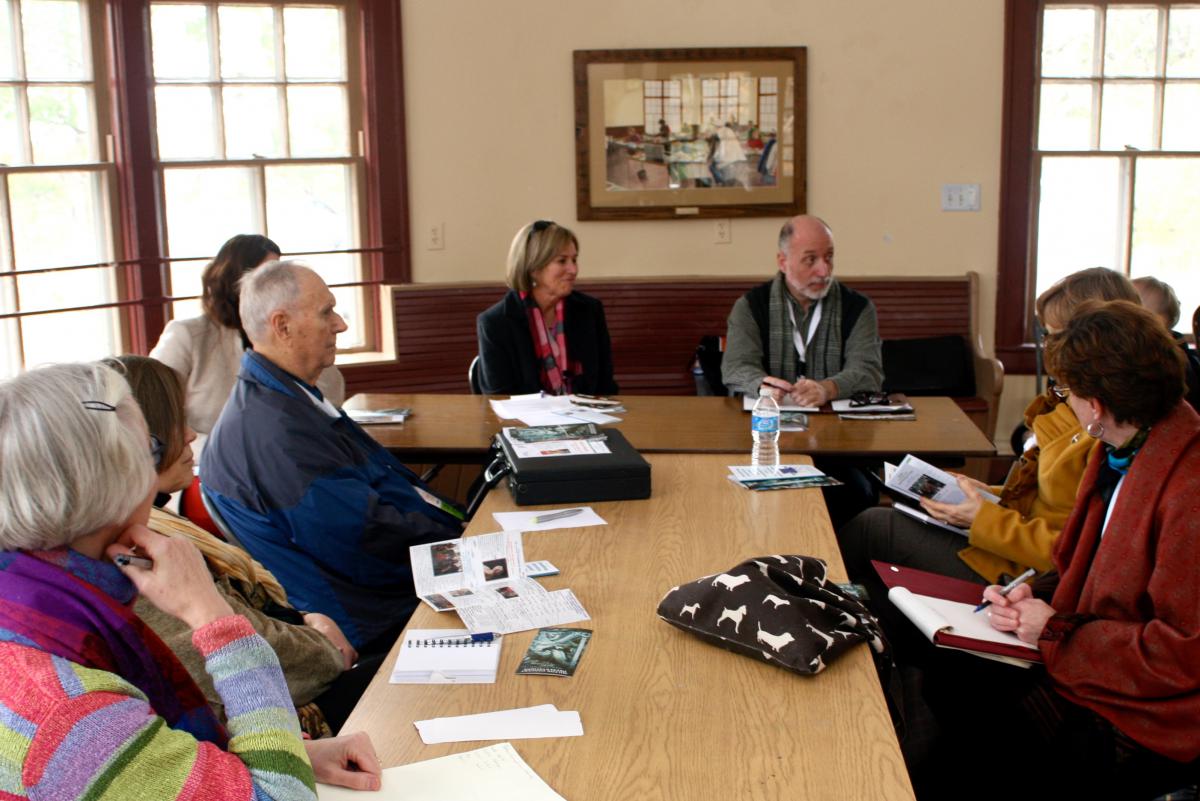 Sharon (center) with a group of peers at Ontario Contact 2011, Parry Sound
A memorial service to celebrate Sharon's life is set for 2 p.m. Sunday April 24th at Code's Mill in Perth.
For further information and to post your condolences online, please visit the Blair & Son funeral home website at www.blairandson.com.
Sincerely,
Warren Garrett, 
Executive Director
ONTARIO PRESENTS