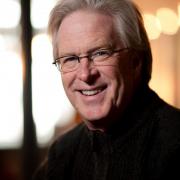 Brian McCurdy, Cultural Director for the City of Kingston, has announced that he has accepted a position as the Executive Director of The Burlington Performing Arts Centre and will begin his new position August 19th.
Mr. McCurdy has served as Cultural Director of the City of Kingston, since 2008. In this role he was responsible for overseeing the management of the historic Grand Theatre, city museums, Tett Centre for Creativity and Learning, in addition to municipal cultural planning. He was also involved in the re-development of the historic Grand Theatre in Kingston which re-opened in the spring of 2008 following a 3-year renovation.
"It was a difficult decision to make, as I have an excellent team in Kingston and it's a fantastic city," says McCurdy. "I have family in Southern Ontario and this job goes back to the heart of what I have always loved to do – present world-class performances. The Burlington Performing Arts Centre is a beautiful facility, so at this point in my career, the job is a great fit for me". 
"Brian has provided leadership and direction for the planning, construction, opening and ongoing management of performing arts centres, and has extensive programming experience. He has held the position as the first manager of many performing arts centres and therefore understands the complexities and the excitement of an organization in its development stages. As we head into our third season, we are excited to welcome Brian to the team.", said Rick Burgess, Burlington Theatre Board Chair.