We eagerly invite you to attend Ontario Presents' 2015 Spring Retreat! Hosted by Peter Dunn, General Manager, Brockville Arts Centre, this year's retreat will take place June 17 - 19 in Brockville, Ontario.
Our Spring Retreats are an opportunity for us to come together as a community to reflect, to share our achievements and challenges, to nurture ourselves and to support and inspire each other.  We hope it will enable each of you to feel rejuvenated, supported by a strong peer network and clearer about the importance of our work in our communities and its potential for even deeper, more meaningful impact.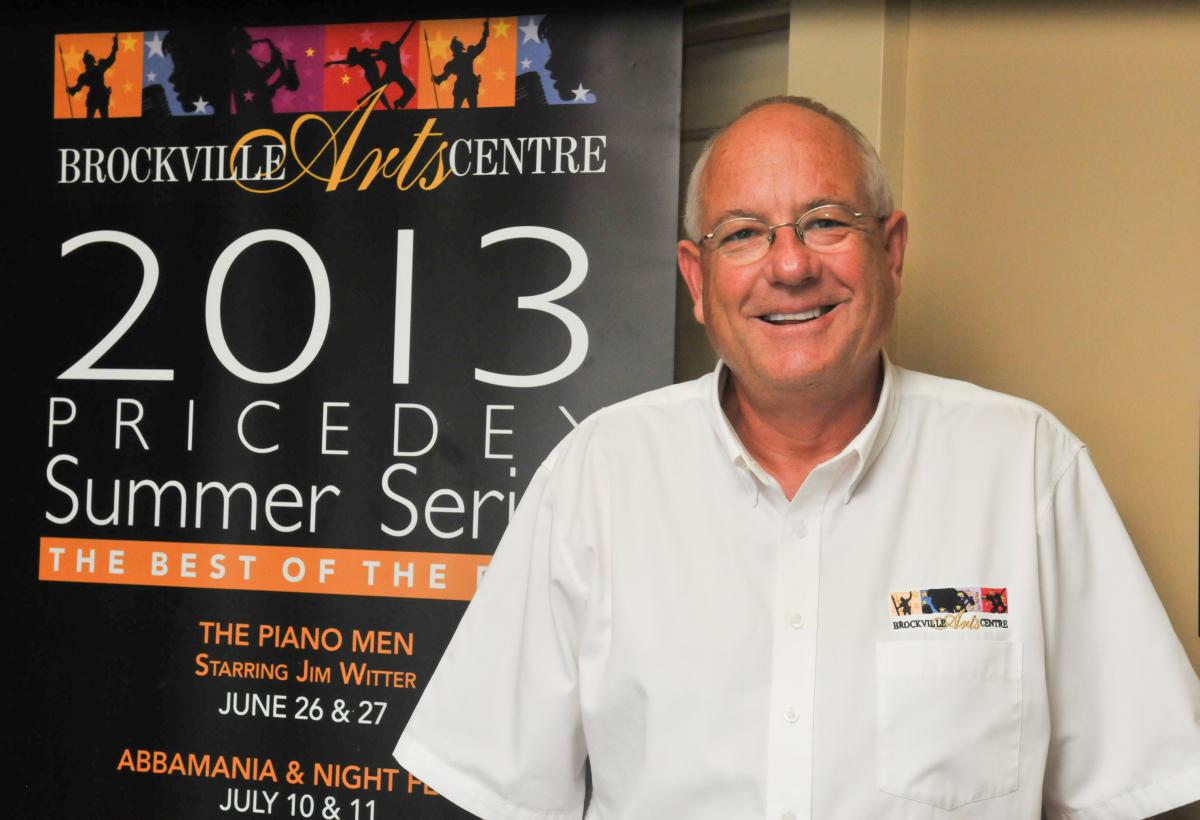 "We look forward to welcoming all Ontario Presents delegates to a relaxing retreat in historic Brockville, City of the 1000 Islands" - Peter Dunn
Program
This year we plan to create a space, a framework, that is safe, rich with resources where you can share your wisdom and knowledge, ideas and questions with your colleagues and learn together.
To that end, we have shaped an agenda that has a good balance between reflective time, time to informally talk with each other as well as more formal sessions to engage in key issues.  The theme of the Retreat will be to generate the Bold Questions we need to grapple with in this time of rapid change and uncertainty.  Questions around what knowledge has been especially powerful and meaningful to your work, and how have you shared it with others.  How do we utilize that knowledge and experience to facilitate innovation and change?  Our work increasingly relies understanding what kind of 'invitation' leads to authentic and ongoing community engagement. And perhaps most importantly, our work requires leveraging our heart – the passion for the arts and a desire to endure because the work is meaningful and important.  How do we draw strength from our community, and remember the heart at the core of our work during times of upheaval and change?  These questions are just to get you thinking, you'll shape the questions you want at the Retreat.
And for those of you who had specific topics you wanted to address, we also have a session specifically for that.
Oh, and we also wanted to have fun, so we're going on a 3-hour Sunset Dinner Cruise of the 1000 Islands on Wednesday evening! This cruise features the Canadian Palisades where a statue of St. Lawrence watches over the river that bears his name and is one of Canada's Signature Experiences. Sail under the 1000 Islands International Bridge, discover a stretch of cottage country called Millionaire's Row and cruise around magnificent Boldt Castle. Watch for Zavikon Island, Casablanca on Cherry Island, a grand estate built in 1892 as well as many other beautiful homes in this photographer's paradise. Travel by the newly reopened lighthouse on Rock Island, one of six lights put up along the St. Lawrence River in 1847.
Schedule
The retreat starts on Wednesday night with a 3-hour Sunset Dinner Cruise of the 1000 Islands!
Thursday we will engage in a series of facilitated conversations to discover Bold Ideas for our sector's future and how we may achieve them. Thursday night you will get an opportunity to reflect about these ideas with your colleagues over dinner at The Mill, a historic, waterfront restaurant in downtown Brockville. This will be followed by a Hospitality suite at the hotel.
Friday morning we will focus on specific topics that you wanted to address and share lunch before we depart, feeling rejuvenated and inspired!
Registration
The 2015 retreat cost is all-inclusive (except the hotel accommodation). The full registration per person is $175 which includes the entire retreat program, cruise and all meals. Partial registration packages are available for those who are not able to get away for all three days. Additional delegates from the same organization get reduced rates. We encourage you to invite your colleagues to join in!
Full registration $175
Additional Delegate  $150
Wednesday evening and Thursday $150
Thursday and Friday morning $125
Wednesday cruise only (guest) $58
Please RSVP no later than June 10th and we will issue you the invoice.
Accommodation
To take advantage of the discounted rate, please book your room soon!
Comfort Inn:
The amount for the Comfort Inn is $75 plus taxes per night. The group name is Ontario Presents and the phone number is (613) 345 0042 thats the direct number to the front desk. 
Holiday Inn:
The amount for the Holiday Inn is $143.50 plus taxes per night. The group name is Ontario Presents, and the phone number is (613) 342-1883.