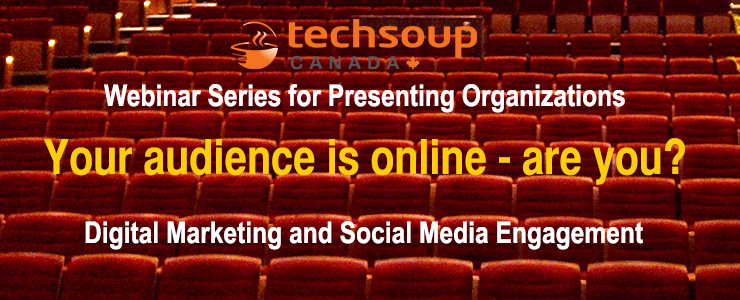 In today's world, many people in your community are going on the Internet to find out what's going on in their area, share upcoming events and discuss how they felt about performances they attended. In order to reach and engage with them, you need to be comfortable navigating the world of websites, social media and search engine marketing.
To help you build the skills you need to be successful online, CCI - Ontario Presenting Network, in partnership with the Department of Canadian Heritage, is working with TechSoup Canada to design a series of webinars on digital marketing and social media engagement for arts presenters.
About the Series:
This series has three parts - for the best experience you can join all three, but you can also choose to attend the webinars which are most relevant for you.
All the webinars are aimed at a beginner level to create a friendly, non-intimidating learning environment.
There is no cost to participate. All you need is a phone line, computer and a high speed internet connection. 
Each part is offered twice, at 1 pm and 8 pm, please choose only one session for each part. 
Part 1: Digital marketing 101: What's it all about?
You're busy, and your time is precious - so is it really worth it to maintain a website or tweet on a regular basis? And how do you know where to get started, or where to focus your energy? What are some of the different ways (channels) to connect with people online, including: your website, social media, email, and online ads.
How you can use these channels to build stronger relationships with your audience and reach more people
How this all relates to the traditional (offline) approaches to marketing that you're already using - word of mouth, newspaper, etc.
Part 2: Digital marketing 101: What you need to know about websites
Whether it's fancy and dynamic or nice and simple, your website is the core of all your online activities. Your website provides legitimacy, shares important information with your audience, and links all of the aspects of your online presence together. In this webinar, we'll discuss:
What are the most important things you should be including on your website
Why content management systems (CMS) are the best way to keep your website easy to maintain, and some free/low cost options
How to draw traffic to your site - and find out whether anyone is using it
Part 3: Digital marketing 101: Being social with social media
Social media is a great way to promote your performances, but it's also so much more. It provides a way to reach new audiences, engage your community around the performing arts, and build your network. In this webinar we'll cover topics such as:
What social media channels are out there, which ones should you be using - and how to fit it all into your schedule
How to make friends and build community online
Tips for creating and curating great content to keep your community engaged
About Tierney Smith & TechSoup Canada: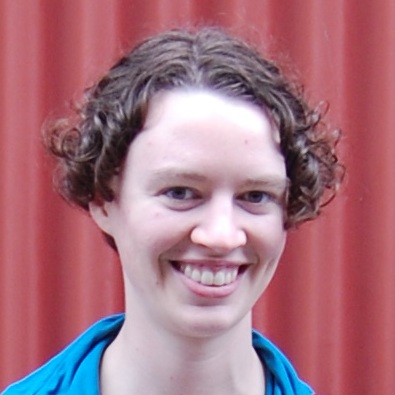 Tierney is the Program Manager at TechSoup Canada. Over the last few years in the nonprofit sector she has not only managed her own organization's online presence, but also created and curated resources and training for other nonprofits to be successful online. Her goal is to build technology capacity in the nonprofit sector and she frequently blogs and speaks at nonprofit webinars and conferences. In her free time, Tierney loves to play ultimate Frisbee, read and eat chocolate.
TechSoup Canada is a program of the Centre for Social Innovation dedicated to empowering charities, nonprofits and libraries with the effective use of technology. We connect nonprofits to donated and discounted software and hardware, and provide online and offline technology learning resources.

Learn more at www.techsoupcanada.ca