Indigenous Artist Spotlight: Barbara Kaneratonni Diabo
Ontario Presents and its member presenting organizations recognize the importance of presenting Indigenous artists, stories and culture as part of their presenting practice. As we continue to encourage the respectful presentation of Indigenous art, we will be featuring an Indigenous artist each month in our e-newsletter and blog. Our sincere thanks to Denise Bolduc for conceiving of and continuing to support this Spotlight Series. 
Started in 2018, the Indigenous Artist Spotlight series is intended to foster greater awareness and understanding of the strength and diversity of Indigenous art available in Ontario and beyond. As Indigenous and non-Indigenous artists face an incredibly difficult time, we will continue to spotlight inspiring Indigenous artists. 
Find all of our past Spotlight interviews here. 
Indigenous Artist Spotlight: Barbara Kaneratonni Diabo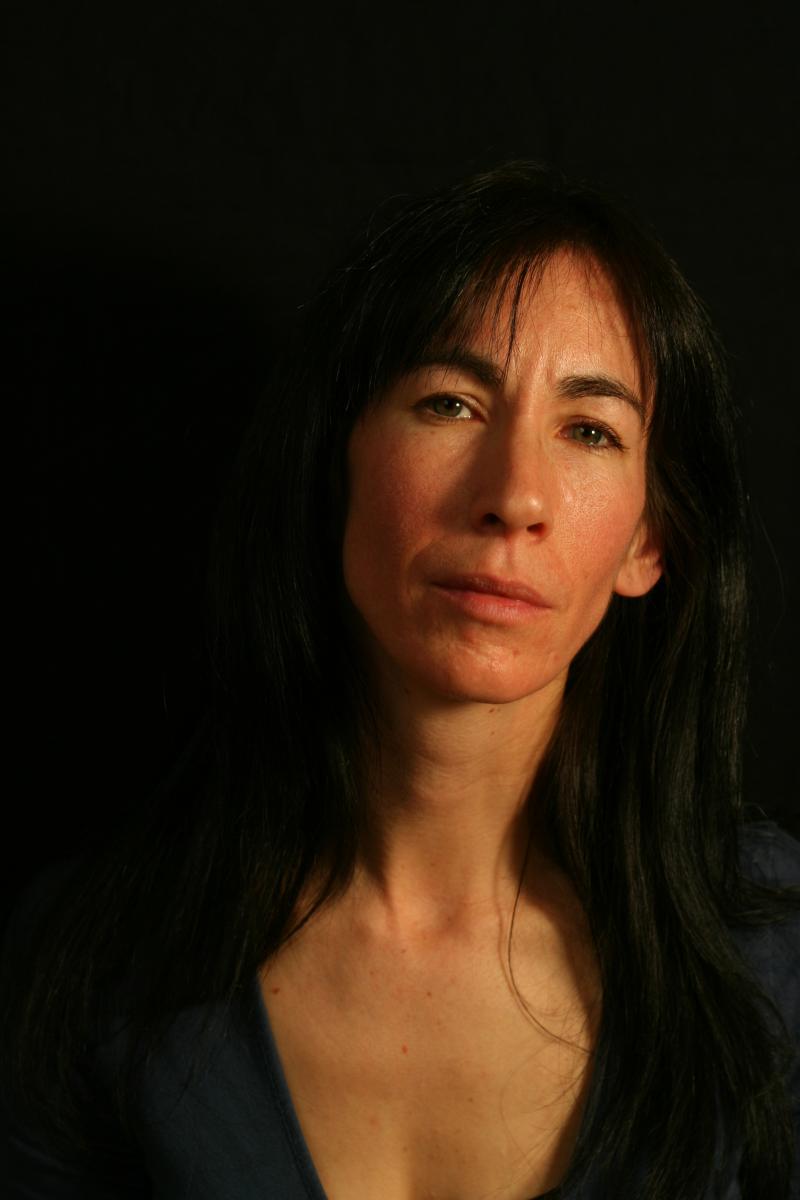 Shé:kon. My name is Barbara Kaneratonni Diabo. I am Kanien'keha:kafrom Kahnawake with some mixed heritage and now live in Montreal. I am the Artistic Director and Choreographer of A'nó:wara Dance Theatre. I also work with various organizations to educate, help create safe spaces, and support Indigenous artists across the globe.  
Do you have any advice that you'd like to share with upcoming dance artists?
Arghhh - advice! Everyone's path is different, but here are few things I picked up along the way:
You are not too young or too old to have a voice and express your art.
Know that you have value and don't be afraid to be your authentic self. That is beautiful and strong. Find places and people that nurture that and where you feel good. Your gifts, your artistic expression can truly help others.
Be kind to others, but also take care that you are being respected.
Always be open to learning. I still take classes and am often the oldest in the room - I feel like a perpetual beginner!
Discomfort can be just a signal that you are moving out of your comfort zone into a new learning/growing place for you or it can signal that you are in the wrong place for you. Sometimes it takes a while to recognize which one it is.
And being organized, answering your emails, and be open to meeting people helps!
That's great advice! I think anyone can apply it to themselves, not just artists. Do you have a main theme or message that you try to portray in your performances or Choreography?
I specialize in creating works that highlight Indigenous themes/stories/perspectives by often combining powwow, Haudenosaunee dance, and mainstream contemporary styles to create a fusion of dance that speaks to many different populations and tastes. My goals are to inspire others, encourage cultural pride, uplift the spirit, and increase education and communication.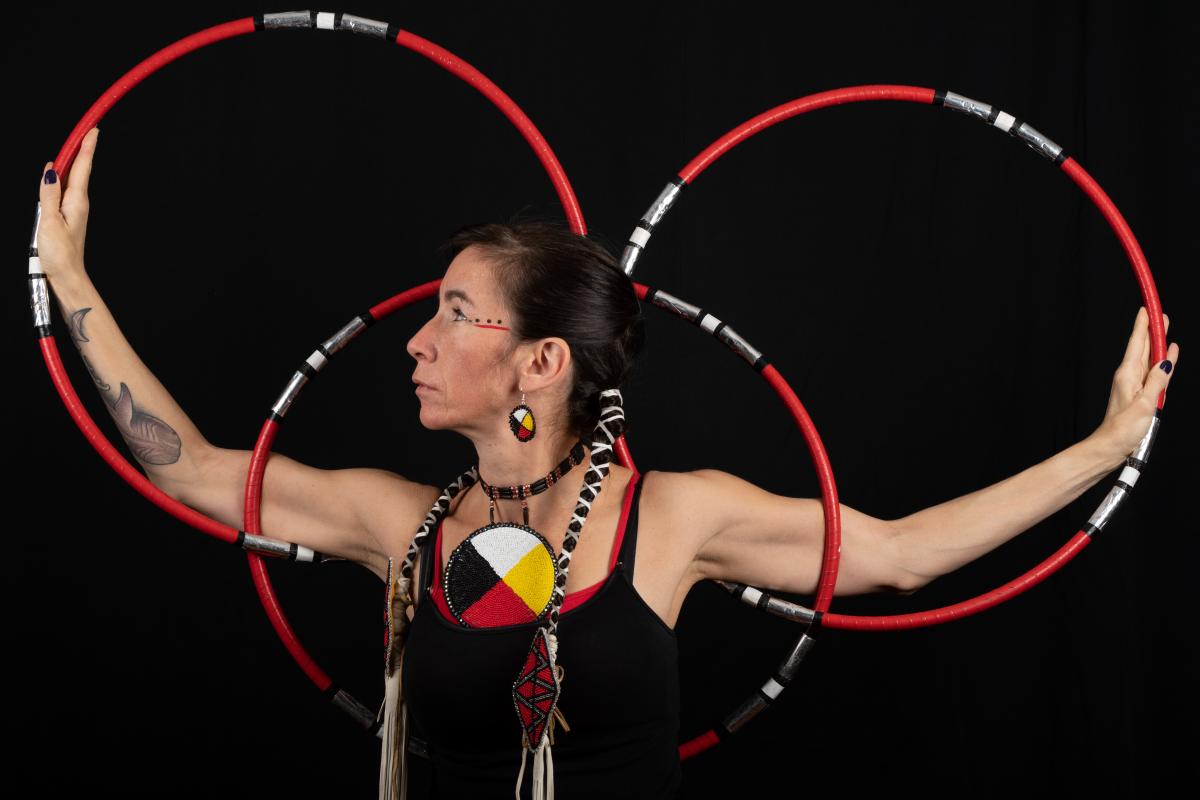 I find your dance costumes incredibly striking, do you make them yourself and what's the process like?
Thank you! I guess it depends on what clothes you are talking about!
When I do powwow dancing, I wear regalia (we don't call them costumes) that are appropriate for those styles of dances. Some regalia I make, some I obtain from other powwow dancers. I love to sew and bead! 
When I create regalia, it is a long process. I get an idea or inspiration of what I would like that regalia to express. I search for material and beads. I draw and cut material shapes to figure out what kind of applique I want to put on the clothes. Then I start to make it. But often, my regalia never feels finished - for years I add things and alter things. My friends sometimes contribute to it. It really is a profound creative process full of love. I also collaborate with my kid to create their regalia too.
For more theatrical costumes, I sometimes design and make or piece-together everyone's costumes in the show. I enjoy it! But I also sometimes hire a costume maker who can do this better than me! 
I know this is a very broad question but, can you describe how you would prepare for a performance? 
Lots of ways that vary slightly from time to time and place to place. You know, the typical warming-up the body, checking-in with everyone involved, checking choreography sections, etc… But I think the most important preparation I developed later in life once I understood Indigenous dance values and perspectives better, is that just before performing, I remind myself that dance is not just about giving a show. It is good medicine, it is to honour, it is for all those who came before me and those of future generations. That doing this is bigger than me. And if I remember these values and do it with a good heart, then it will be a wonderful show no matter what. 
Do you have any projects or upcoming events that you would like everyone to know about? 
My show Sky Dancers is being presented in various locations this season – I am super excited about this!
It is a multidisciplinary dance theatre piece that explores the impact of the Quebec bridge disaster of 1907, which killed 33 ironworkers from the Mohawk community of Kahnawake, my community. My great- grandfather was one of the ironworkers who died that day. Incorporating both contemporary and First Nations traditional practices, it puts a human face not only to the tragedy, but also to the universal themes of family, community, and resilience. It brings the past to the present in a show that will inform, educate, and open communications between cultures, generations, and nations with an appeal for all audiences, Indigenous and non-Indigenous alike.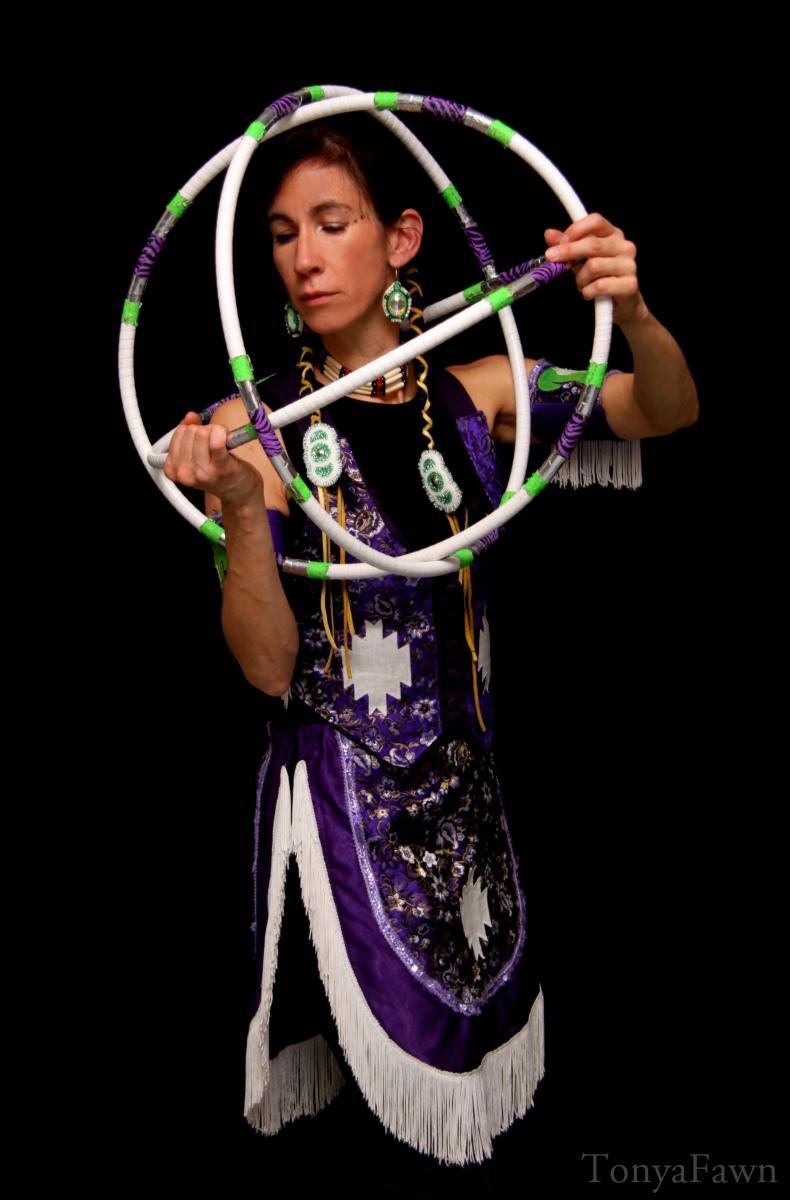 I have a great team of people who have helped make this happen! Also support from the National Creation Fund, Canada Council for the Arts, Conseil des arts et des lettres du Québec, Conseil des arts Montreal, and the Mohawk Council of Kahnawake. So far, announced to be presented at, has just been shown at (but more to come!):
- Opening at Place-des-Arts in Montreal through Festival Quartiers Danses (Sept. 10-11, 2021)
- Spatz Theatre in Halifax through Prismatic Arts Festival and Live Arts Dance (Sept. 30, 2021)
- SPEC du Haut-Richelieu in Saint-Jean-sur-Richelieu (Nov. 4, 2021)
Let's hope for a good and healthy year of live performances for artists everywhere!
Thank you so much Barbara for sharing with us! 
Find Barbara on: Facebook \ Instagram: @barbarakdiabo & @anowaradancetheatre
Photo Credits from top to bottom: Emily Smith, Mario Faubert, Tonya Fawn