Ontario Presents and its member presenting organizations recognize the importance of presenting Indigenous artists, stories and culture as part of their presenting practice. As we continue to encourage the respectful presentation of Indigenous art, we will be featuring an Indigenous artist each month in our e-newsletter and blog. Our sincere thanks to Denise Bolduc for conceiving of and continuing to support this Spotlight Series.
Started in 2018, the Indigenous Artist Spotlight series is intended to foster greater awareness and understanding of the strength and diversity of Indigenous art available in Ontario and beyond. As Indigenous and non-Indigenous artists face an incredibly difficult time, we will continue to spotlight inspiring Indigenous artists. 
The next several spotlights will feature artists who were selected to perform at the inaugural Nogojiwanong Indigenous Fringe Festival, which has been rescheduled to June 2021.
Find all of our past Spotlight interviews here
This month we spoke with playwright Jeff D'Hondt, whose work Mesingw will be performed at the Nogojiwanong Indigenous Fringe Festival.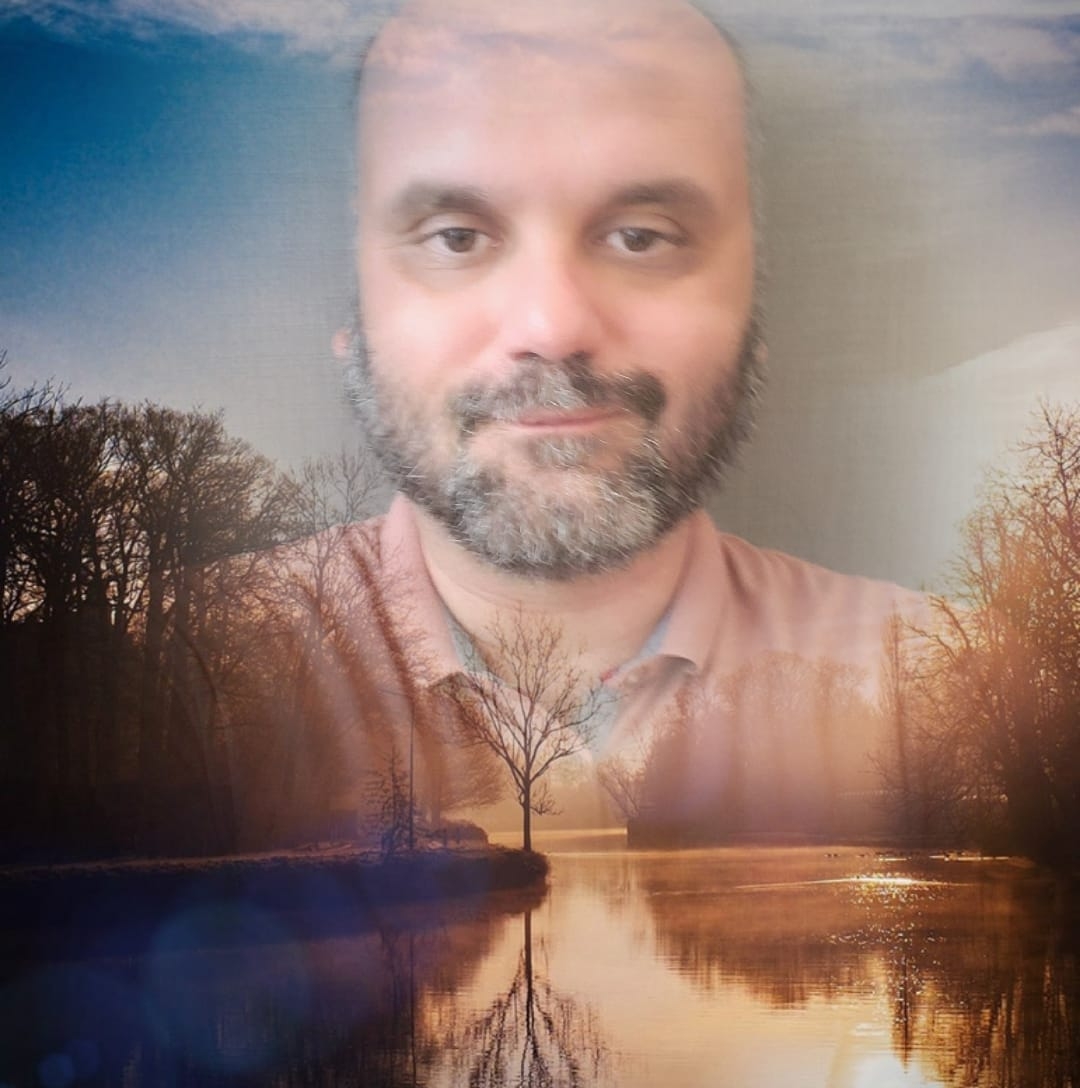 To begin with, can you tell us a little about yourself and your work?
My LinkedIn profile is full of words that ring hollow of late. "An Indigenous triple threat making waves in public service and the arts. First, I've had the privilege of leading multiple ground-breaking, effective, and community-driven services for Indigenous and non-Indigenous communities. Second, I'm a big-hearted public servant/playwright combining social work, arts-based community engagement and Indigenous teachings to promote excellent community health for all. Third, I'm an innovator who facilitated the world's first-ever FM broadcast of an Indigenous language through cheekbones as part of an Indigenous language revitalization program. Please contact me if you want to make waves in Indigenous health or the art world."
Of late, I'm more interested in living a humble life in troubled times. To develop policies and programs that keep people from starving to death. Or suffering from mental health issues. To tell stories that make audiences reconsider the painful ways we often treat each other. The world seems like it needs the embrace we're not allowed to give each other. I want my words to help others around me heal but I can't provide a global hug. I'm doing what I can.
You are both a social worker and a playwright. We have interviewed a few other artists with a similar combination and are always fascinated by how the arts and health/well-being intersect. Can you talk a bit about your experience and how these two roles inform each other?
Social work and playwriting are both forms of storytelling. Well-executed social work is dependent on hearing the stories of community and individuals – if social workers fail to hear the stories spoken by those they serve, you can be sure they will fail their clients. Playwrights need to listen too, to gain the most heartfelt material possible. If a playwright fails to hear the voices around them, or expresses those voices poorly, an audience will hear a terrible story.
But the relationship between the roles of playwrights and social workers goes deeper than telling/listening. As a social worker, I've seen expressive arts help clients open up when words fail them. Or help communities that feel stuck find new ways of thinking to arrive at innovative solutions. I even use the exercises on myself, to clear my brain when needed. The common thread is that expressive arts clarified deeply felt narratives too hard to tell. Turning painful experiences into art gave myself and/or the people I served control over events we couldn't control in life.
As a playwright, I create narratives for others to see, but again, life is often too brutal or mysterious to let us see meaning in pain. Social work and playwrighting, done right, are powerful tools that help us find significance in horrific events too brutal to understand.
In particular, your social work certainly seems to have inspired Mesingw. How did this piece develop?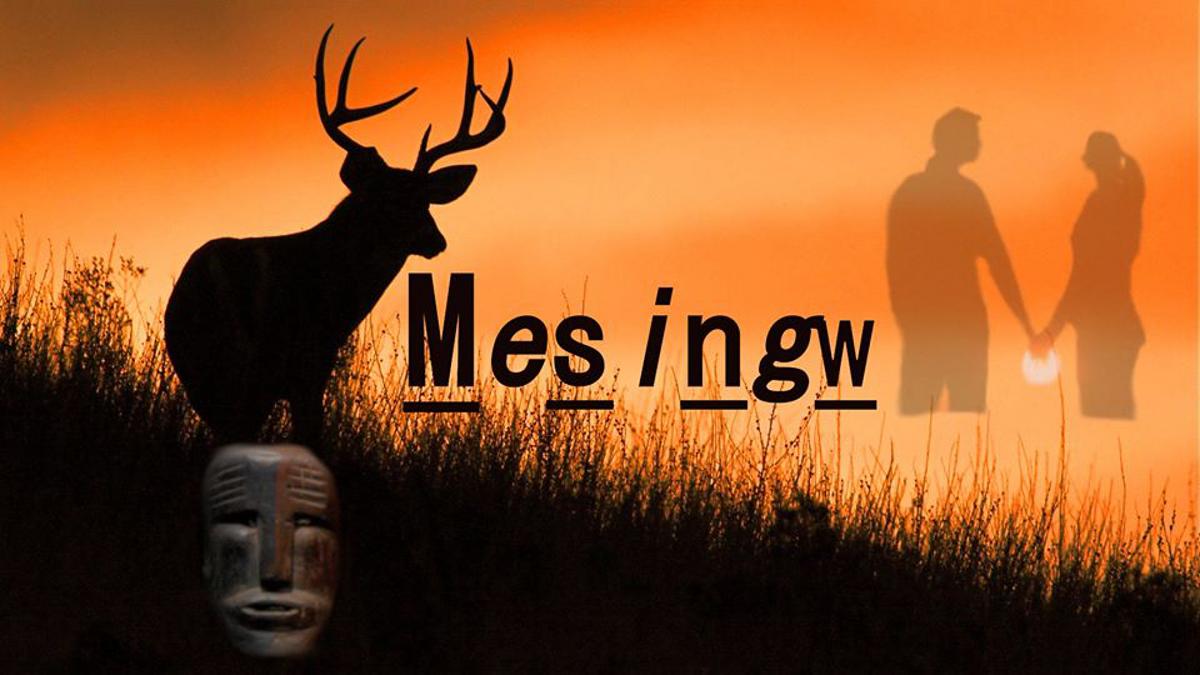 Mesingw is a reworking of an older piece. Years ago, my dad died, my career was stagnating, and I lost a friendship. In the midst of this turmoil, I rewatched Eternal Sunshine of the Spotless Mind, which featured a gizmo that could erase memories. During a walk with a friend, I mentioned that erasing my memories wasn't enough. My brain had been shaped by pain. Removing the memories would leave me in turmoil, without any recollection of what caused it, which seemed an even worse hell.
I wanted to go a step further, a Total Recall kind of thing wherein a headset pumped me full of false memories so visceral I'd be sure I'd lived them. Boom! 80% of the script for Mesingw, then called A False Face, popped into my brain. What if that memory gizmo existed? What if someone used it??? The story felt like a gift from the Creator. Death, painful breakups, the frustration of being a social worker in a world driven by profit, all my agony waited to assail two characters who wanted to be loved as badly as I did.
The play was staged at the 2013 Vancouver Fringe Festival, then in 2014 in Toronto (this time as A Spirit's Face) to mixed reviews and disappeared. Flash forward to 2019. I'd taken to praying in a beautiful ravine by my home, offering tobacco to express gratitude for the life I've led, grief included. I started dreaming about the play, rewriting it while I slept. I turned corners and suddenly saw new scenes.  I was afraid of healing when I wrote the earlier drafts. I wouldn't have known who I was if I wasn't in pain. My story needed to be completed. Hence, Mesingw.
At a Walrus Talks event last year, you talked about the effectiveness (or not) of telemental health, or video conferencing mental health. What has the impact of the current pandemic been on your social work? On those you're working with? Is it easier or harder to create that vital connection?
I'm no longer in direct therapeutic practice, now concentrating my efforts on policy reform and advocacy. I can say that many sectors I've served throughout my career – the homeless community, those experiencing severe and persistent mental health challenges, those experiencing poverty – have been cut off from the world. They don't have homes to isolate in. They don't have people to panhandle from. They don't have simple human contact. And without access to phones or computers, they can't access services virtually. You can guess the impact this isolation could have on them.
Agencies are fighting hard to get resources to those that need it, progress is being made, but more needs to be done, sooner than later. The Indigenous community, in particular, is based on ceremony, gathering, laughter, feasting, dancing, singing – all made more powerful by being close to our loved ones. That connection's impossible right now, at least in the forms we traditionally practice it. Our communities are resilient. A path forward will emerge, though for now, the vital connections that make us beautiful are muted.
In the same talk, you said that "stories are power." Can you talk a bit more about what that means to you? How are you approaching storytelling in this time of social distancing?
Imagine a person who walks into a room and says "I'm sad." Now imagine a person who walks into a room and says "I'm sad. My father died last night. I couldn't say goodbye because of COVID."  Who heals more quickly? Thoughtful readers will note that uttering an emotion without a story can be therapeutic if the person feels heard. Or that telling stories doesn't always equal release. I agree. I'll defer to my own experience rather than those of hypothetical people. My wounds healed faster and more effectively when I told a story. I respect the power they give me, recognizing that others have different experiences.
In terms of storytelling during the pandemic, I tried posting stories online – blech. I tell stories that function best when people are in the same room to connect with the material. Video chats leave me cold unless it's part of virtual therapy.  A great therapist uses technology to build rapport and there's an agency built into the interaction. The client's coming with a narrative that needs to be heard. The need to tell that story and the intimacy of a therapy session makes it possible to engage effectively over video. At present, I don't have a compelling narrative to share or an intimate audience to connect with. I didn't decide to tell stories online. I was driven to it. What continues to emerge are narratives meant for the stage. I've developed an incredible respect for those that are able to produce material for online public consumption in these troubled times. That said, it's been easier to write without the distractions of face-to-face socialization. I'm crafting material I hope to present after the pandemic. And continuing my work on Mesingw. A play about loneliness and the temptation of living a life other than our own may seem more relevant that it had even scant months ago.  I'm toying with ideas for seating, incorporating medical illumination into the show, adding digital components – yes, even in a Fringe show. You'd be surprised what's possible with ingenuity. 
Thank you to Jeff for sharing with us, and to Ontario Presents' intern Phillip Goodchild for assistance on this interview.