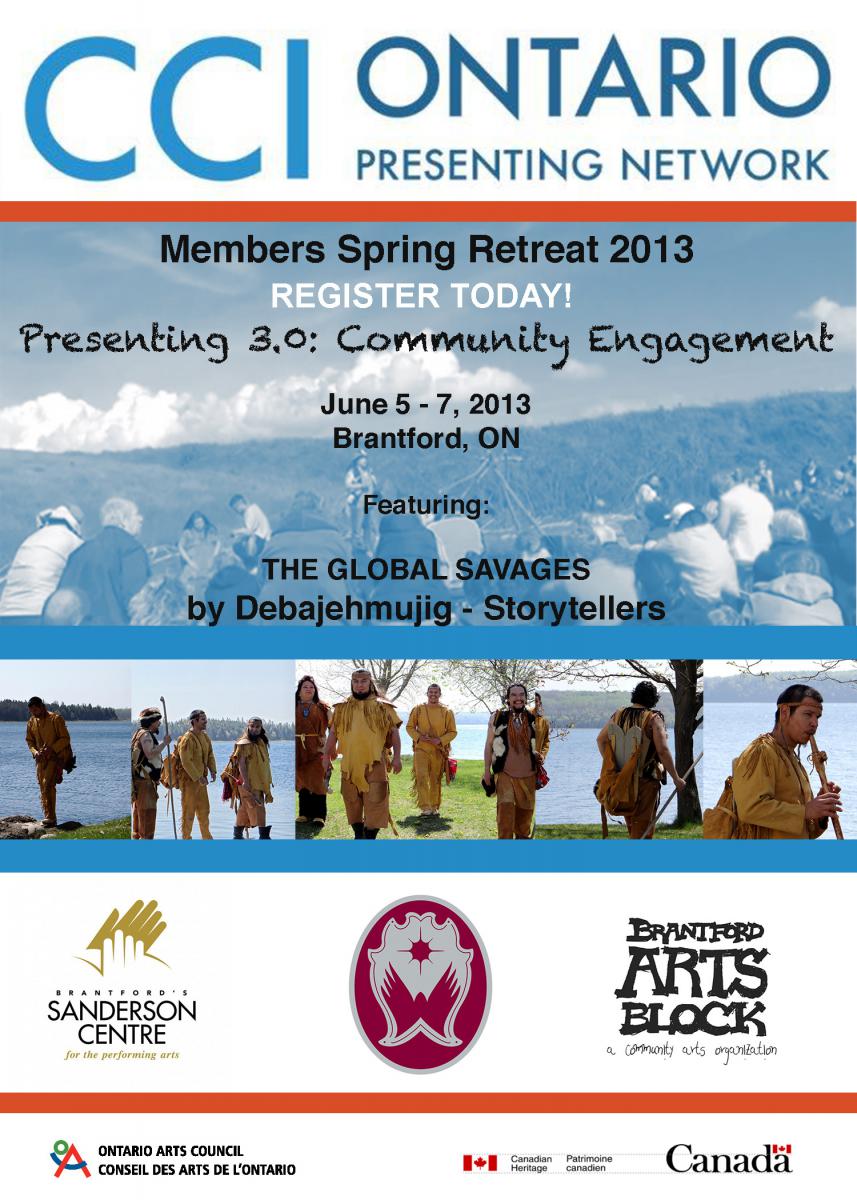 This year's retreat is hosted by Glenn Brown, General Manager, Sanderson Centre for the Performing Arts in partnership with the Brantford Arts Block  and the Woodlands Cultural Centre.
Presenting 3.0 - Community Engagement
Program Highlights
Community Pot-Luck and Participatory Program - Wednesday, June 4, 6:00 pm                                
Members gather to join the community for Creating A Hullabaloo at the Brantford Arts Block for Pot-Luck, Entertainment, and Dialogue. This occasion is designed to bring together the community organizers from different sectors and locations to network – art, food, environment, social services.
Community Engagement: What conversations are you having with your community? - Thursday, June 6, 9:30 am
An out-of-sector interview with Stratford Public Library CEO, Sam Coglan on public libraries, their community value, and lessons for presenters in the digital age.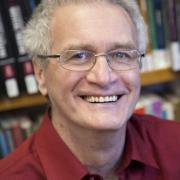 Sam Coghlan is the Chief Executive Officer of Stratford Public Library, 2004 – 2013. Sam serves as a Chair of Harrington & Area Community Association. His past community involvement and employment includes leadership of Perth Community Futures Development Corporation, Oxford County Library. Sam served on the board of Ontario Library Association, Victims Assistance Services and Women and Rural Economic Development. For a number of years, Sam has been a member of Perth County Social Research & Planning Council and Ontario Minister of Culture's Advisory Council for Culture. Sam has a Law Degree (LLB) from the University of Windsor and Masters of Library Science from the University of Western Ontario. Sam grew up in Port Arthur (now Thunder Bay), and resides in Harrington since 2008.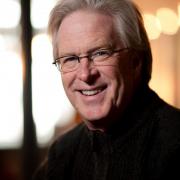 Moderator:
Brian McCurdy is the Cultural Director for Kingston, where he oversees the Grand Theatre, two municipal museums, Tett Centre for Creativity & Learning and municipal cultural policy development. McCurdy has developed the Performing Arts Center, University of Lethbridge, the Thunder Bay Community Auditorium, and the Mondavi Center, University of California, Davis.
Spotlight Panel: Examples of Successful Community Engagement - Thursday, June 6, 10:45 am
Moderator: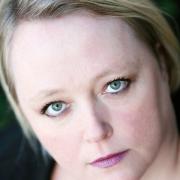 Tina Rasmussen is Director of Performing Arts at Harbourfront Centre, an innovative not-for-profit cultural organization on Toronto's waterfront. As Artistic Director of the World Stage series at Harbourfront Centre, she curates an annual programme of international performance, working closely with colleagues across the country and around the world to bring innovative work to Toronto and Canadian audiences. Tina is a leader in developing community engaged work, including recent projects Of All the People in All the World, Complaints Choir, and Dachshund UN.
Panelists: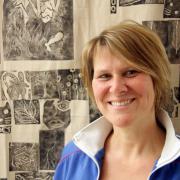 An actor and theatre graduate of York University of Ontario, Phyllis Novak is a community developer and art making instigator who is the Artistic Director and Founder of SKETCH Working Arts - a community arts development initiative based in Toronto, engaging young people living homeless and marginalized, from across Canada. SKETCH has won numerous awards and has created a unique progressive learning framework with its creative participants, that is being proliferated with partners across the country. Celebrated as Global TV's Everyday Hero, Phyllis has taken arts based practices in youth engagement to Thailand, Central America, the Yukon, Ottawa, Hamilton and even Bancroft, Ontario! She is part of provincial and national communities of practice that support youth organizing and community development to instigate systems change in mental health inequity and poverty reduction – all through an arts based community development framework.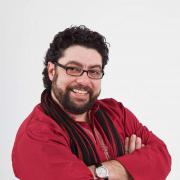 Majdi Bou-Matar is a theatre director and performer from Lebanon. He holds a Master's Degree in Drama from the University of Guelph, Bachelor of Arts degree in Directing from the Lebanese American University and a Diploma of High Studies in Theatre from the Lebanese University. Majdi directed several productions in Beirut and took part in many theatre, television and film projects in the Middle East and North Africa. Majdi represented his country of origin in the Afro-Arab Centre for Theatre in Tunis, where he gained experience and interest in the intercultural aspects of theatre. Majdi immigrated to Canada in 2003 and moved to the Waterloo Region in January 2004, where he founded The MT Space (The Multicultural Theatre Space). Currently his work and research focus is on Intercultural, physically-oriented and interdisciplinary theatre. His work tours in Canada and internationally. His most recent directing credits include: Body 13, The Last 15 Seconds, Exit Strategy and Seasons of Immigration. In 2012, Majdi received Queen Elizabeth II Diamond Jubilee Medal
Majdi is also the Artistic Director of IMPACT, a biennial international theatre festival in the Waterloo Region. In its first incarnation IMPACT 09 presented theatre from China, Hungary, Belgium and Canada. The festival engaged over 100 artists, 100 volunteers and 3300 visitors. Majdi is currently preparing for IMPACT 13 scheduled for September, 2013.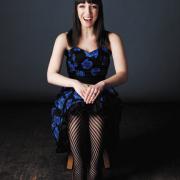 Laura Nanni is a Toronto-based artist, curator and producer. She is currently entering her 4th season as Rhubarb Festival Director for Buddies in Bad Times Theatre.
A graduate of drama and visual studies from The University of Toronto, Laura has worked in a variety of artistic, administrative and management capacities for companies across the country including Harbourfront Centre, Toronto International Film Festival, Luminato, Public Recordings, Small Wooden Shoe, The Stratford Festival, Tarragon Theatre, The Theatre Centre and Theatre Smith-Gilmour.
From 2008-2010, for Harbourfront Centre, Laura was Curator of HATCH: emerging performance projects residency and mentorship programme, Artistic Associate of World Stage and Producer of The Culture Congress, an annual arts and culture forum.  She mentored with Artistic Director Franco Boni in 2008 as Intern Artistic Associate at The Theatre Centre and in 2006 co-edited the Canadian Theatre Review on site-specific performance.
Laura's performance and installation work has been presented across North America and the UK, including 7a*11d International Festival of Performance Art, Nuit Blanche and Hub 14 (Toronto); Studio 303 (Montreal); The Banff Centre for the Arts (Banff); Galapagos Art Space (New York) and Angel Row (Nottingham).  Most recently, with frequent collaborator Sorrel Muggridge, she was commissioned to create a three-part, site-specific work for the London International Festival of Theatre (London, UK), Wunderbar Festival (Newcastle, UK) and Homo Novus Festival (Riga, Latvia), presented in fall 2011. Laura also serves on the Board of Directors for US/Canadian collective Bluemouth Inc.
Tools & Tips for Community Engagement: What practical steps can you take to engage your community?  - Thursday, June 6, 1:00 pm
Facilitator:


Janis Barlow established an arts consulting practice in Ontario in 1981 after a decade of work in Ontario theatres. Her post-secondary education includes honours degrees in drama and sociology and studies in architectural technology. Throughout the 1980s, she was best known as the Ontario Government's project manager for the $30 million rehabilitation of the Elgin and Winter Garden Theatres in Toronto.
Since 1990, she has undertaken feasibility studies and management plans for dozens of projects throughout the United States and Canada. She was one of the first arts consultants in Canada to adapt successful corporate strategic planning workshop methods to the distinctive needs of non-profit art organisations. She has facilitated hundreds of planning workshops for artist-run organisations, emerging community arts boards, arts councils, professional theatres and associations.
Janis has served on the board of the Toronto Theatre Alliance, the World Encyclopedia of Contemporary Theatre (an international UNESCO project), Carousel Players (a Niagara-based theatre for young audiences) and the League of Historic American Theatres. She has lectured in Arts Administration at Brock University and is a founding member of Those Women: Consultants to the Arts and Arts Consultants Canada.
THE GLOBAL SAVAGES by Debajehmujig - Storytellers - Thursday, June 6, 7:00 pm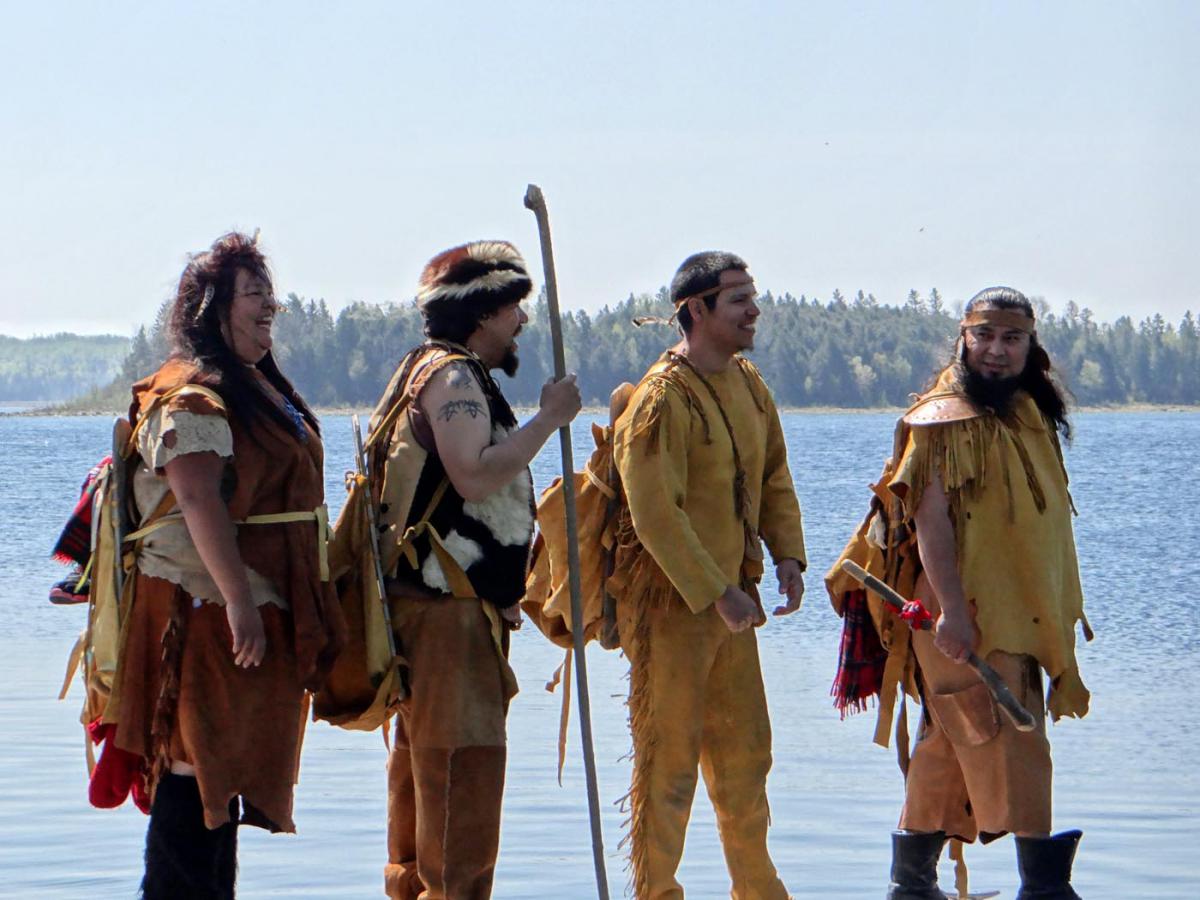 On Thursday evening we will gather around a campfire beside the orchard at Woodlands Cultural Centre, and The Global Savages will share the story they have been travelling the world sharing for the last three years.
Members can converge first at 7:00 pm at the Farmers Market and walk together with Global Savages to the storytelling place on foot. At around 8:00 pm the story will begin. After the story ends about 90 minutes later, members are welcome to stay by the fire to share the tea that had been brewing, and talk.
THE GLOBAL SAVAGES – BRANTFORD
Created, Produced and Performed by Debajehmujig - Storytellers
The Global Savages share the unknown 18,000 oral history of the Indigenous people of North America as a way of reframing our relationships to all things that share the earth, for the preservation of humanity.
If a single story can change the way you understand Aboriginal people and their distinctive world view, this is it. With humour, compassion, and without judgment, the Storytellers not only contextualize history in a new way (being the old way!), they also make clear that the traditional teachings and their symbolic representations like the petroglyphs near present day Peterborough, were left by the ancestors for all of us to use, not just the Anishnaabeg people. They provide a road map, a guide, and specific tools for every one of every age and every race - for the preservation of humanity.
The Global Savages is not a scripted play, but rather a sharing of a series of stories that are selected for the particular audience, the particular place, and the particular reason the story is being told at this time. All performances of The Global Savages include the most important story – the Lessons of Kahila – as well as some specific Traditional Anishinaabeg Teachings. These stories and teachings have been gifted to Debajehmujig over the last 30 years.
Click here to meet the Global Savages!
Critical Assessment and Reflection - Friday, June 7, 9:00 am
On Friday CCI Members, The Global Savages and the Community Animators are invited to share the final session and lunch at the Sanderson Centre. Ron Berti, Artistic Producer/Executive Director of Debajehmujig – Storytellers will provide anecdotal feedback to the CCI retreat delegates.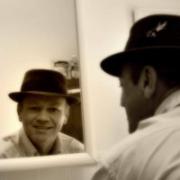 Ron Berti has been at Debajehmujig for 20 years, and under his stewardship the company has grown from 2 full time employees to 15, in addition to building and opening a 15,000 square foot production centre. The organization has also been operating a professional training program since 2001, and continues to view cross-cultural bridge building as fundamental to its activities.
Ron was recognized with several Juno Awards and Nominations, Gemini Award, Casby Award, and an American Art Directors Club Award, in recognition for his conceptualization, directing and editing of videos for The Northern Pikes, Corey Hart, and dozens of others with his company Total Eclipse – A Film Group Ltd. But it was his work with Bruce Cockburn and the Video Culture International Award that stands out as significant – recognizing the collaboration that created 'Call It Democracy', 'If a Tree Falls', and 'Waiting for a Miracle' among others.
Born and raised in the town of Weston, Ontario, Ron has an Honours Degree in Art Education from Queen's University in Kingston. He also attended the National Theatre School of Canada in Montreal, followed by the Institute of Scenography - TV and Film in Toronto and Ojibway language at Cambrian College in Sudbury.
Debajehmujig – Storytellers (De-ba-jeh-mu-jig Theatre Group) was established in 1984 by Shirley Cheechoo and Blake Debassige, on Manitoulin Island, having been inspired by their experiences at the landmark Schreiber Island School organized by the late Tom Peltier in the 1970's. His dream was to bring Aboriginal artists together on an Island in hopes of a transformative group experience that would propel them to energetically pursue the creative expression of Aboriginal people. It succeeded and led to the development of artist's careers, new companies, galleries, and a new vocabulary and aesthetic based on Aboriginal experience, cultural traditions and their relationship to the natural environment.
Debajehmujig – Storytellers was the first professional arts organization located on reserve. Since 1989 the head office has been on the Wikwemikong Unceded Indian Reserve. In 2008 the company opened The Debajehmujig Creation Centre in the neighbouring community of Manitowaning. All 15 full time employees and 8 Board Members are residents of Manitoulin Island.
Registration Rates
The 2013 retreat cost is all-inclusive. The full package includes the entire retreat program, all meals, plus two nights accommodation at the newly renovated Quality Inn & Suites®. The hotel is conveniently located and is just minutes from The Sanderson Centre.  
We encourage you to include other staff members and municipal presenting members to invite their immediate supervisors and/or CAOs  to attend any or all of Thursday's events.  A special guest lunch or full day rate may be used to add these colleagues to your registration order. Additional delegates from the same organization get reduced rates. 
First delegate - $ 376.50
Additional delegate (from same org) - $ 276.50
Special Guest Thursday Lunch - $26.50 (municipal guests)
Please note that hotel reservations will be made on your behalf once you are registered. 
There are also partial registration packages available for those not able to get away for all three days.  
How To Register
You can register and either pay with credit card or debit, or select RSVP/Invoice Request to pay by cheque.
Please register no later than May 27th.
This year's registration is handled by Ticketpro.
We hope you will join us for this unique opportunity to learn and grow together!