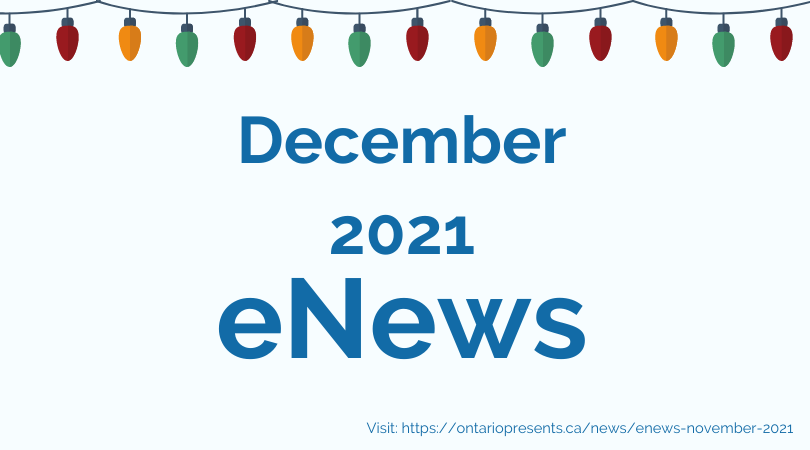 Can you believe that we're in the final month of 2021? Our sector has shown it's strength through the many successful events, programs and projects that we've seen since March of 2020. The Ontario Presents Team is proud to serve this sector as we continue to withstand the uncertainties of a new normal.
In this newsletter, you will find sector events, grant updates and deadlines, resources and interesting interviews from some of the brightest minds within our community. Thank you for continuing to create, connect artists and audiences, and support each other. We wish you all the best during this holiday season. 
Please note: the Ontario Presents office will close for the holidays at 5pm on December 23rd and reopen on January 4th, 2021.
Happy Holidays!
The Ontario Presents Team
As always, if have news items, resources, or stories to share with Ontario's arts presenting sector, please email Deb at deborah@ontariopresents.ca.

This month's updates include:
Calls from OP

Artist Interviews with:

Upcoming conferences & festivals

Grant deadlines

and much more!