Ontario Presents is pleased to announce a new initiative as part of our ongoing efforts to support the presentation of work by Indigenous performing artists in Ontario.
OP presenter members can now apply for funds to cover the costs of travelling to see Indigenous work.
Adam Moffatt has worked with Ontario Presents to create a list of presentation-ready Indigenous artists currently performing in the province (or nearby). The list is available below and will be updated as new works are identified. Please note: We have included some out-of-province shows for your interest, but are for the most part unable to fund out of province travel (some nearby shows in Manitoba or Quebec may be possible). 
While this listing is publicly available (please feel free to share), the funding program is open to Ontario Presents presenting members only. Funds will cover tickets, accommodation, and a contribution towards travel. To apply, simply complete this form and send it to Ceilidh Wood.
This is an ongoing program with continuous intake until funds are spent.
If you have any questions about this program, please contact Ceilidh.  
We encourage you to review OP's Guiding Principles for Presenting Indigenous work for further guidance on this important topic.
October/November 2019
WHOOP-Szo
Fri, Nov 1 - Fri, Nov 22
Music
London, Ontario's WHOOP-Szo is a blazing force of DIY rock. Fronted by Anishinaabe-Canadian community leader Adam Sturgeon, the band has spent nearly a decade carving out a reputation for themselves in Canada's crowded DIY scene, rising on the strength of their musicianship, songwriting, and tireless touring. Their new album "Warrior Down" is out Nov 1 on You've Changed Records.
Find Whoop-Szo on: Facebook | Twitter | Bandcamp
Photo by Danny Alexander 
Elijah & The Back Burners
Nov 2 and 23 
Music
Sat, Nov 2 at Red Fang Tavern, Sudbury | Info
Sat, Nov 23 at Lavigne Tavern, Lavigne | Info
A trio raised by the sound of rhythm and blues to gin soaked country, delivering a glimpse of pure Rock and Roll when excited.
Find Elijah & The Back Burners on: Facebook 
Weesageechak Begins to Dance 32 at the Aki Studio, Toronto
Wed, Nov 13 - Sat, Nov 23
Multidisciplinary, multiple performances

Native Earth welcomes you to a celebration of exciting new Indigenous performance in development! This year's festival gathers emerging, mid-career, and established artists from across Turtle Island and Australia to develop and showcase contemporary Indigenous theatre, dance, music, and multi-disciplinary creations. Join us in celebrating the richness and diversity of contemporary Indigenous performance!
Find Native Earth Performing Arts on: Facebook | Instagram | Website | Twitter #Weesageechak32
Performances:
Wed, Nov 13, 7:30pm: Opening Night
Musical performance by Mimi O'Bonsawin
Sonny's Ways by Jimmy Blais 
Thurs, Nov 14, 7:30pm
You the Guy? by Christopher Mejaki
The Heels of Our Grandfathers by Cole Forrest
River of Blood by Ed Bourgeois
Tapwewin - Her Inquiry by Maria Campbell, Yvette Nolan, Marilyn Poitras, Cheryl Troupe
Fri, Nov 15, 7:30pm
Breathing Space by Yvette Nolan
Kohkum & me by Zach Running Coyote
A Path of Ghosts and Warriors by Mark Dieter
Bunk #7 by Larry Guno, presented by The Raven Collective
Sat, Nov 16, 8pm: 2-Spirit Cabaret at Buddies in Bad Times Theatre
Sold-out for three years in a row, the fourth edition of the Cabaret features Jennifer Alicia, Dakota Camacho, G.R. Gritt, Kat MacLean, Andre Morriseau, Brian Solomon, Michaela Washburn, Tygr Willy, Red Rhythm & Blues, and Yamantaka // Sonic Titan.
Wed, Nov 20: Animikiig Night
Seven Pieces by Jenn Forgie
Hummingbird by Ty SLoane
MAW by Natalie Sappier-Samaqani Cocahq
Thurs, Nov 21: Animikiig Night
Women of the Fur Trade, by Frances Koncan
Women of Papiyek by Quelemia Sparrow
Fri, Nov 22: Dance & Multi-Disciplinary
Crossroads by James Dallas Smith
The Complications of Lyrebirds by Jasmin Sheppard
MAL'E | Tåno' Uchan by Dakota Alcantara-Camacho
Sat, Nov 23: The Secret Life of Canada, LIVE
OWN NOW! by David Geary
The Secret Life of Canada, co-hosted by Falen Johnson and Leah-Simone Brown
Amanda Rheaume
Nov 23, 27, and 28
Music
Sat, Nov 23: Royal Canadian Legion Branch, Newmarket | Tickets and info
Wed, Nov 27: The Dakota Tavern, Toronto | Tickets and Info
Thurs, Nov 28: River Run Centre, Guelph | Tickets and Info
Gritty and melodic, Amanda Rhéaume has become synonymous with some of the catchiest, Canadian roots-pop of the last decade. Winner of the 2014 CFMA for Aboriginal Songwriter of the Year, Rhéaume has toured extensively across Canada, the US, Europe, The United Kingdom, Central America, and more. She has opened for artists such as Emmylou Harris, K'Naan, Lucinda Williams, and Ani Difranco.
Find Amanda Rheaume on Facebook | Instagram | Twitter | YouTube | Website
Check out our Spotlight with Amanda here
Snotty Nose Rez Kids
Sat, Nov 23 and Sun, Nov 24

Music
Sat, Nov 23 at Club Saw, Ottawa | Tickets and info
Sun, Nov 24 at Opera House, Toronto | Tickets and info
Snotty Nose Rez Kids (SNRK) are an Indigenous hip hop duo currently based out of Vancouver, BC. Proudly hailing from the Haisla Nation, SNRK creates music that pays homage to their upbringing on the Rez in Kitimaat Village while also touching upon larger themes related to Indigenous identity, politics and resistance in ways that engage a diverse audience.
Find Snotty Nose Rez Kids on: Facebook | Instagram | Website

Photo by Vanessa Heins
December 2019
Evan James Redsky at The Rivoli, Toronto
Sat, Dec 14
Music
After five years of playing bass with London punk rockers Single Mothers, Evan James Redsky has turned – or returned – to what he calls Native Americana. Inspired by his Ojibway heritage and songwriters like Gillian Welch and Lucinda Williams, his upcoming Danny Wolfe EP (out February 2 and currently streaming on his website) tells stories from three different Indigenous perspectives, including that of Danny Wolfe, ex-leader and co-founder of the Winnipeg street gang the Indian Posse who died in prison in 2016. 
Find Evan James Redsky on: Instagram
Julian Taylor Band
Nov 28, Dec 19, and Feb 20
Music
Thurs, Nov 28 at Overflow Brewing Company, Ottawa | Tickets and info
Thurs, Dec 19 at the Horseshoe Tavern, Toronto | Tickets and info
Thurs, Feb 20 at the Dominion Telegraph Event Centre, Paris, ON | Tickets and info
Under front-man Julian Taylor's direction, the band consistently delivers soulful performances and strives to re-contextualize "soul music," not as another genre that can be put into a box defined by racial precedent or sound requirements, but as a medium that truly speaks to the soul. The result is solid, unabashedly positive performances of soul, rock and R&B fusion - or rather, a form of modern rhythm and blues infused with rock 'n' roll.
The band just release their new album "Avalanche" on March 29, 2019. New single "Back Again" is climbing the charts on the CBC Music Top 20.
Find the Julian Taylor Band on: Facebook | Instagram | Twitter | YouTube | Website
Check out our Spotlight interview with Julian Taylor here
William Prince at the National Arts Centre, Ottawa

Music
William Prince is a JUNO Award-winning singer-songwriter whose music is full of emotionally charged experiences that linger in memories. Raised on the Peguis First Nation of Manitoba, Canada, William has been honing his craft since the age of nine when he first picked up the guitar and piano. His biggest inspirations include Johnny Cash, Kris Kristofferson, Willie Nelson and most significantly, his preacher and musician father.
Find William on: Facebook | Instagram | Website
January 2020
Unikkaaqtuat at the National Arts Centre, Ottawa
Thurs, Jan 9 - Sun, Jan 12
A collaboration between The 7 Fingers, Artcirq, and Taqqut Productions
Inuit founding myths are the inspiration for Unikkaaqtuat, a cross-cultural blending of circus arts, theatre, music, and video. The actors, musicians, and acrobats of Unikkaaqtuat perform in a world of shadows and video projections, transporting us to an ancient realm where life did not known death, days had not seen nights, and where Inuit had not encountered white people.
Created by a new generation of storytellers and performers from across Nunavut and Nunavik, Unikkaaqtuat highlights the talents of Inuit artists at a national and international scale, fostering a unique environment for cross-cultural collaboration, while honouring the Inuit, their traditions, and their vision for a future beyond this project.
Unikkaaqtuat brings together Inuit and non-Inuit artists, led by the musicians and circus artists of Artcirq of Igloolik and Taqqut Productions of Iqaluit, and joined by circus artists from The 7 Fingers of Montreal and a similarly diverse team of designers and technicians.
Video content is created by world-renowned Inuit artist and illustrator Germaine Arnaktauyok, and directed by Neil Christopher.
This is How We Got Here at Native Earth Performing Arts
Sun, Jan 26 - Sun, Feb 16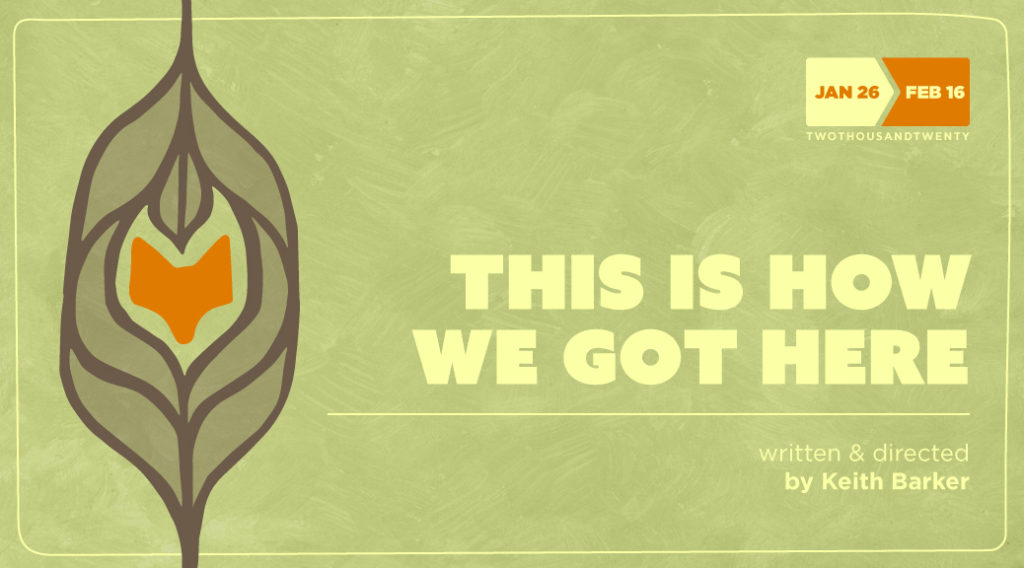 Theatre
Meet Lucille, Paul, Liset and Jim. Best friends, sisters, spouses – stumbling in the dark one year after a tragic loss. They struggle to find each other again, when a mysterious fox shows up with a curious gift. Simultaneously heartbreaking and heartwarming, This Is How We Got Here is a complex and hopeful story of letting go.
2018 Governor General Literary Award for Drama FINALIST
Written & Directed by Keith Barker
Find Native Earth Performing Arts on: Facebook | Twitter | Instagram | Website
Kiinalik: These Sharp Tools at the National Arts Centre, Ottawa
Wed, Jan 22 – Sun, Feb 9
Theatre
Inuk artist Laakkuluk Williamson Bathory and queer theatre-maker Evalyn Parry met on an Arctic expedition from Iqaluit to Greenland. Now they share the stage in Kiinalik: These Sharp Tools; a concert, dialogue, and symbolic convergence between the North and the South of our country. These two powerful storytellers map new territory together in a work that gives voice and body to the lived histories, culture, and climate we have inherited, and then asks how we reckon with these sharp tools.
Find Kiinalik: These Sharp Tools on: Facebook
February 2020
Susan Aglukark and Lacey Hill a the Royal Conservatory, Toronto
Fri, Feb 7

Music
Three-time Juno Award winner, Susan Aglukark, blends Inuktitut and English with pop music arrangements to tell the stories of her people, the Inuit of Arctic Canada. The emotional depth and honesty of her lyrics, her pure, clear voice and themes of hope, spirit, and encouragement captivate and inspire all who hear her songs. Oneida singer and songwriter from Six Nations of the Grand River reserve, Lacey Hill's music resonates with touching and inspiring honesty, and she makes her guitar sing too. 
Find Lacey Hill on: Facebook |  Twitter | Website 
Check out our Spotlight interview with Lacey here
Find Susan Aglukark on: Facebook | Twitter | Website
Bug at Native Earth Performing Arts, Toronto
Fri, Feb 7 - Sun, Feb 23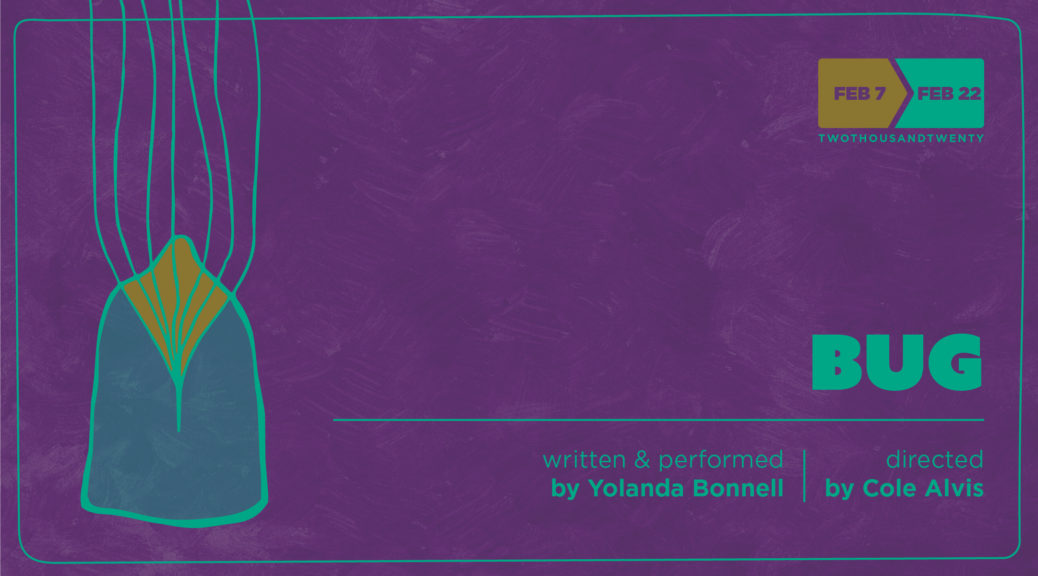 Theatre 
The Girl grapples with the obstacles on her path to adulthood. She clings to anything that gives her comfort. As her power grows, so too does Manidoons*, devouring her from the inside. Her struggle to overcome these challenges fuses movement, poetry and music in a brilliant Dora-nominated performance by Yolanda Bonnell.
*Ojibway for bug, insect or worm
Find Yolanda Bonnell on: Twitter | | Website
Matiu at La Basoche, Gatineau
Thurs, Feb 27
Music
Matiu comes from the Côte-Nord region and is one of those artists opposed to sequined artists: he is very ordinary and quiet, he is the musical mix of Neil Young and ZZ Top. His music seeks to understand human relationships, identity and, ultimately, the meaning of life, that of the reserve as that of the city
Find Matiu on: Facebook | Website 
Photo by Julien Choquette
March 2020
The Mush Hole at the Burlington Performing Arts Centre
Thurs, March 5
Dance

The Mush Hole performance pays respect to the many Survivors, acknowledging the lives and spirits of generations of Survivors who "served time" at the school. It is about their survival, resilience and was created in close connection to Survivors, their writings, interviews and Survivor Series Talks. The Mush Hole incorporates the bricks and mortar, the grounds of the Mohawk Institute to travel audiences into the environment of the residential school, important rooms such as the Boy's Playroom, solitary confinement under the staircase cubby hole and laundry room. The loudness of the boiler room concealed Survivors cries from abuse. The storyline follows 2 generations of Survivors demonstrating the intergenerational effects, representing the long history of the residential school. 
Find Kaha:wi Dance Theatre on: Facebook | Website
Diyet & The Love Soldiers at The Living Arts Centre, Mississauga
Mar 27 
Music 
Born in a tent and raised in a cabin on the shores of a glacial lake in the Kluane region of Canada's Yukon, country-roots artist Diyet is a seamless amalgam of cultures. Via folk music and Aboriginal forms, she channels her various linages (Southern Tutchone, Japanese, Tlingit and Scottish) into stories and melodies deeply rooted in her Indigenous world view, and northern reality. The owner of a formidable voice, she performs as a trio with husband/guitarist/collaborator, Robert van Lieshout, and multi- instrumentalist, Bob Hamilton. Diyet's music is an adventurous show and tell, effortlessly balancing modernity and tradition.
Find Diyet and the Love Soldiers on: Facebook | Instagram | Twitter | YouTube | Website  
Mission Songs Project at the Living Arts Centre, Mississauga
Sat, Mar 28
Music
Jessie Lloyd's profoundly moving and important Mission Songs Project reveals what daily was like for Indigenous Australians on Christian missions and state-run settlements. Through the discovery of rare secular songs that were sung after church, audiences can gain a deeper understanding about the history of elders, families and communities, from cultural identity to love and loss.
Find Mission Songs on: Facebook | Website
April 2020
Omaagomaan by Waawaate Fobister at Native Earth Performing Arts
Thurs, Apr 2 – Mon, Apr 5
Interdisciplinary

The Anishinaabe of Grassy Narrows are resilient. They are stitching their fractured landscapes back together from the impact of mercury poisoning.
Using dance, movement, sound, and storytelling, the Dora-award winning Waawaate Fobister embodies Omaagomaan, a two-spirit being, and a manifestation of the earth and man-made poisons that have seeped into the earth's crust. A fierce shape-shifter inspired by Anishinaabe mythology, Omaagomaan forces us to reckon with the ways the maanaadizi (ugly) and the onizhishi (beautiful) collide. 
Find Waawaate Fobister on: Twitter
Inner Elder at The National Arts Centre, Ottawa
Tues, Apr 7 – Fri, Apr 10 
Theatre
A young girl searches for her Inner Elder among the shambles of her family life in 1970s Calgary, our guide on a journey of transformation through real-life memories and the power of laughter.
In this devastatingly funny one-woman show, Gemini Award-winning Cree artist Michelle Thrush weaves seemingly disparate anecdotes into an organic and powerful testimony that that will sear your heart, open your eyes, and have you laughing out loud.
Maggie & Me: A Healing Dance at Native Earth Performing Arts
Thurs, Apr 16 – Sun, Apr 19
Dance
Maggie & Me honours the legacy of women as healers in our communities.
Through her ancestral gifts and experiences, the dancer receives a contemporary healing dance. Travelling through dimensional realms of existence – spirit, dream, and present – we are invited into the dancer's journey of healing and revitalization of the Anishinaabe culture. With a movement style that is free, lyrical and explosive, she walks into her own power.
Created by Christine Friday, the recipient of the 2018 K.M. Hunter Award for Dance, this breathtaking immersive performance shares the story of how a healing dance can strengthen communities.
Find Friday Creeations on: Facebook | Instagram | Website
Check out our Spotlight interview with Christine Friday here
Sir John A: Acts of a Gentrified Ojibway Rebellion at Native Earth Performing Arts, Toronto
Sun, Apr 26 – Sun, May 10
Theatre

Bobby Rabbit has some unfinished business with Canada's first prime minister. He convinces his friend Hugh to accompany him on a "sojourn of justice" to dig up the bones of Sir John A and hold them ransom. When Bobby learns that his grandfather's medicine bundle lies moldering in a British museum, taken long ago from him at residential school, he enlists his friends to secure a bargaining chip and execute a heist so epic in scale none of them may ever see the light of day again.
Multi-award winning Ojibway playwright, Drew Hayden Taylor  serves up an uproariously funny and sharply inquisitive new play exploring the possibility of reconciliation while urgently questioning past and contemporary forms of Canadian colonialism.
Find Drew Hayden Taylor on: Twitter | Website
May 2020
Hot Brown Honey at the National Arts Centre, Ottawa
Tues, May 5- Fri, May 9
Theatre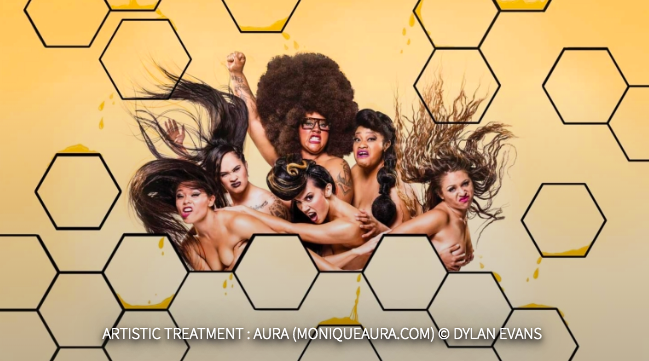 Welcome to the Hive where these subversive and completely original genre-defying global Indigenous artists who call Australia home turn up the heat. Hot Brown Honey is sass made flesh, serving up a no-holds-barred, hip-hop helping of stereotype-smashing, consciousness-raising empowerment. Equal parts theatrical masterpiece, riotous burlesque and devastating candour, Hot Brown Honey mows down any preconceptions that get in the way, hammering home important universal truths in an explosion of colour, culture and controversy. 
Find Briefs Factory on: Facebook | Instagram | Website