Announced in 2018, this travel funds initiative is part of our ongoing efforts to support the presentation of work by Indigenous performing artists in Ontario.
OP presenter members can apply for funds to cover the costs of travelling to see Indigenous work.
Adam Moffatt has worked with Ontario Presents to create a list of presentation-ready Indigenous artists currently performing in the province (or nearby). The list is available below and will be updated as new works are identified. Please note: We have included some out-of-province shows for your interest, but are for the most part unable to fund out of province travel (some nearby shows in Manitoba or Quebec may be possible). 
While this listing is publicly available (please feel free to share), the funding program is open to Ontario Presents presenting members only. Funds will cover tickets, accommodation, and a contribution towards travel. To apply, simply complete this form and send it to Ceilidh Wood.
This is an ongoing program with continuous intake until funds are spent.
If you have any questions about this program, please contact Ceilidh.  
We encourage you to review OP's Guiding Principles for Presenting Indigenous work for further guidance on this important topic.
January/February 2020
Bug at Theatre Passe Muraille, Toronto
Fri, Feb 7 - Sun, Feb 23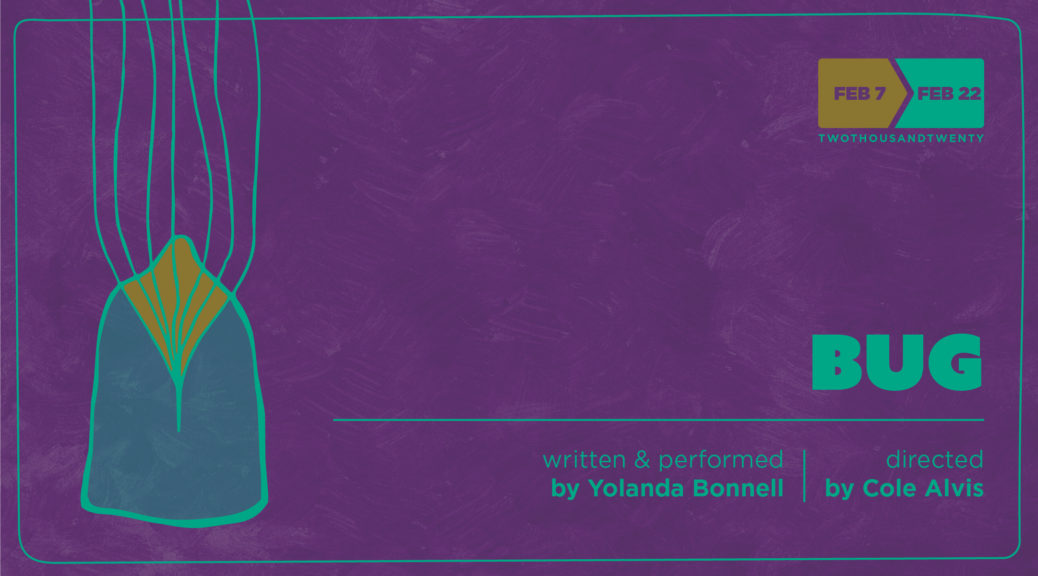 Theatre 
The Girl grapples with the obstacles on her path to adulthood. She clings to anything that gives her comfort. As her power grows, so too does Manidoons*, devouring her from the inside. Her struggle to overcome these challenges fuses movement, poetry and music in a brilliant Dora-nominated performance by Yolanda Bonnell.
*Ojibway for bug, insect or worm
Find Yolanda Bonnell on: Twitter | | Website
Red Sky Performance - AF at Canadian Stage, TorontoFeb 18 - Mar 1
Dance
Through an intricate play of light and shadow, Red Sky Performance merges explosive contemporary dance with innovative physical storytelling. AF explores Anishinaabe fire prophecies which foretell of a pivotal moment where humanity will face the ultimate choice. Rather than reinterpreting an Orwellian revolution gone wrong, we seek inspiration from Anishinaabe mythologies, archetypes and futurism to imagine a new fire for the future.
Find Red Sky Performance on: Facebook | Instagram | Twitter | YouTube | Website
Matiu at La Basoche, Gatineau
Thurs, Feb 27
Music
Matiu comes from the Côte-Nord region and is one of those artists opposed to sequined artists: he is very ordinary and quiet, he is the musical mix of Neil Young and ZZ Top. His music seeks to understand human relationships, identity and, ultimately, the meaning of life, that of the reserve as that of the city
Find Matiu on: Facebook | Website 
Photo by Julien Choquette
March 2020
The Mush Hole at the Burlington Performing Arts Centre
Thurs, March 5
Dance

The Mush Hole performance pays respect to the many Survivors, acknowledging the lives and spirits of generations of Survivors who "served time" at the school. It is about their survival, resilience and was created in close connection to Survivors, their writings, interviews and Survivor Series Talks. The Mush Hole incorporates the bricks and mortar, the grounds of the Mohawk Institute to travel audiences into the environment of the residential school, important rooms such as the Boy's Playroom, solitary confinement under the staircase cubby hole and laundry room. The loudness of the boiler room concealed Survivors cries from abuse. The storyline follows 2 generations of Survivors demonstrating the intergenerational effects, representing the long history of the residential school. 
Find Kaha:wi Dance Theatre on: Facebook | Website
WHOOP-Szo at Baby G, Toronto
Thurs, Mar 5
Music
London, Ontario's WHOOP-Szo is a blazing force of DIY rock. Fronted by Anishinaabe-Canadian community leader Adam Sturgeon, the band has spent nearly a decade carving out a reputation for themselves in Canada's crowded DIY scene, rising on the strength of their musicianship, songwriting, and tireless touring. Their new album "Warrior Down" is out Nov 1 on You've Changed Records.
Find Whoop-Szo on: Facebook | Twitter | Bandcamp
Photo by Danny Alexander 
Sierra Noble at The Burdock, Toronto
Thurs, March 19
Music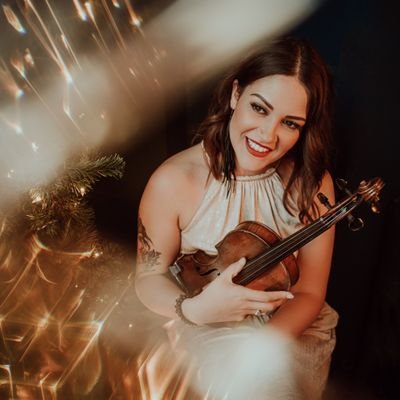 Sierra Noble is a well-known singer-songwriter and fiddle player from Winnipeg, Canada. She released her first album - a traditional Metis fiddle album - at the age of 13, followed by a well received EP "Possibilities" which debuted her gift as a songwriter. She has performed around the world including as an opening act for Paul McCartney, Kid Rock, and Bon Jovi, and as a featured performer in the Opening Ceremony of the 2010 Winter Olympics.
Find Sierra Noble on: Facebook | Instagram | Twitter | YouTube | Website
Amanda Rheaume
Music
Thurs, Mar 19: The Burdock, Toronto | Tickets and info
Sat, Mar 21: The National Arts Centre, Ottawa | Tickets and Info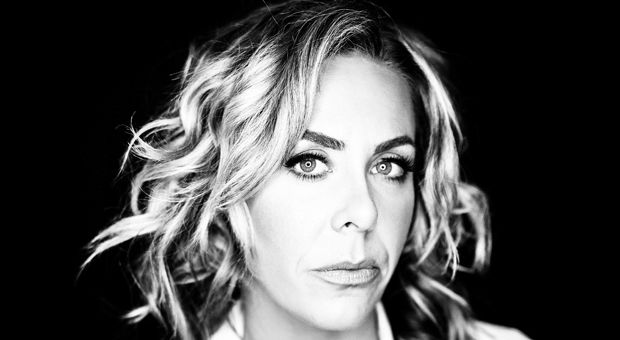 Gritty and melodic, Amanda Rhéaume has become synonymous with some of the catchiest, Canadian roots-pop of the last decade. Winner of the 2014 CFMA for Aboriginal Songwriter of the Year, Rhéaume has toured extensively across Canada, the US, Europe, The United Kingdom, Central America, and more. She has opened for artists such as Emmylou Harris, K'Naan, Lucinda Williams, and Ani Difranco.
Find Amanda Rheaume on Facebook | Instagram | Twitter | YouTube | Website
Check out our Spotlight with Amanda here
Diyet & The Love Soldiers at The Living Arts Centre, Mississauga
Mar 27 
Music 
Born in a tent and raised in a cabin on the shores of a glacial lake in the Kluane region of Canada's Yukon, country-roots artist Diyet is a seamless amalgam of cultures. Via folk music and Aboriginal forms, she channels her various linages (Southern Tutchone, Japanese, Tlingit and Scottish) into stories and melodies deeply rooted in her Indigenous world view, and northern reality. The owner of a formidable voice, she performs as a trio with husband/guitarist/collaborator, Robert van Lieshout, and multi- instrumentalist, Bob Hamilton. Diyet's music is an adventurous show and tell, effortlessly balancing modernity and tradition.
Find Diyet and the Love Soldiers on: Facebook | Instagram | Twitter | YouTube | Website  
Mission Songs Project 
Some dates featuring Lacey Hill
Sat, Mar 28 - Sat, Apr 4
Sat, Mar 28: The Living Arts Centre, Mississauga | Tickets and Info
Wed, Apr 1: Oakville Centre for the Performing Arts | Featuring Lacey Hill | Tickets and Info
Thurs, Apr 2: Sanderson Centre, Brantford | Featuring Lacey Hill | Tickets and Info
Fri, Apr 3: FirstOntario Performing Arts Centre, St. Catharines | Tickets and Info
Sat, Apr 4: Grand Theatre Kingston | Tickets and Info
Music
Jessie Lloyd's profoundly moving and important Mission Songs Project reveals what daily was like for Indigenous Australians on Christian missions and state-run settlements. Through the discovery of rare secular songs that were sung after church, audiences can gain a deeper understanding about the history of elders, families and communities, from cultural identity to love and loss.
Find Mission Songs on: Facebook | Website
Oneida singer and songwriter from Six Nations of the Grand River reserve, Lacey Hill's music resonates with touching and inspiring honesty, and she makes her guitar sing too. 
Find Lacey Hill on: Facebook |  Twitter | Website
April 2020
Omaagomaan by Waawaate Fobister at Native Earth Performing Arts
Thurs, Apr 2 – Mon, Apr 5
Interdisciplinary

The Anishinaabe of Grassy Narrows are resilient. They are stitching their fractured landscapes back together from the impact of mercury poisoning.
Using dance, movement, sound, and storytelling, the Dora-award winning Waawaate Fobister embodies Omaagomaan, a two-spirit being, and a manifestation of the earth and man-made poisons that have seeped into the earth's crust. A fierce shape-shifter inspired by Anishinaabe mythology, Omaagomaan forces us to reckon with the ways the maanaadizi (ugly) and the onizhishi (beautiful) collide. 
Find Waawaate Fobister on: Twitter
Th'owxiya: The Hungry Feast Dish
Written by Joseph A. Dandurand and Produced by Axis Theatre

Theatre, Young Audience
Sat, Apr 4: Grand Theatre, Kingston | Tickets and Info
Mon, Apr 6: Meaford Hall Arts and Cultural Centre (school/daytime shows only)
Tues, Apr 7: FirstOntario Performing Arts Centre, St. Catharines | Tickets and Info
Wed, Apr 8: Meridian Arts Centre, Toronto | Tickets and Info
Thurs, Apr 9: Oakville Centre for the Performing Arts | Tickets and Info
Indigenous storytellers spin a tale from the Kwantlen First Nations Village of Squa'lets, about Th'owxiya, an old and powerful spirit that inhabits a feast dish. Her dish holds beautiful foods from around the world. But be careful. Stealing from her is dangerous business because Th'owxiya has developed a taste for children.
Find Axis Theatre on: Facebook | Twitter | Instagram | Website
Inner Elder at The National Arts Centre, Ottawa
Tues, Apr 7 – Fri, Apr 10 
Theatre
A young girl searches for her Inner Elder among the shambles of her family life in 1970s Calgary, our guide on a journey of transformation through real-life memories and the power of laughter.
In this devastatingly funny one-woman show, Gemini Award-winning Cree artist Michelle Thrush weaves seemingly disparate anecdotes into an organic and powerful testimony that that will sear your heart, open your eyes, and have you laughing out loud.
Black Belt Eagle Scout
Music
Wed, Apr 8: Monarch Tavern, Toronto | Tickets and Info
Thurs, Apr 9: Galerie SAW, Ottawa | Tickets and Info
Released in September of 2018, Mother of My Children was the debut album from Black Belt Eagle Scout, the recording project of Katherine Paul. Heralded as a favorite new musician of 2018 by the likes of NPR Music, Stereogum, and Paste, the album was also named as a "Best Rock Album of 2018" by Pitchfork, and garnered further end-of-year praise from FADER, Under The Radar and more.
Arriving just a year after that debut record, At the Party With My Brown Friends is a brand new full-length recording from Black Belt Eagle Scout. Where that first record was a snapshot of loss and landscape and of KP's standing as a radical indigenous queer feminist, this new chapter finds its power in love, desire and friendship. At the Party With My Brown Friends is a profound and understated forward step. The squalling guitar anthems that shaped its predecessor are replaced by delicate vocals and soft keys, sentiments spoken and unspoken, presenting something shadowy and unsettling; a stirring of the waters.
Find Black Belt Eagle Scout on Facebook | Instagram | Twitter | Website
Maggie & Me: A Healing Dance at Native Earth Performing Arts
Thurs, Apr 16 – Sun, Apr 19
Dance
Maggie & Me honours the legacy of women as healers in our communities.
Through her ancestral gifts and experiences, the dancer receives a contemporary healing dance. Travelling through dimensional realms of existence – spirit, dream, and present – we are invited into the dancer's journey of healing and revitalization of the Anishinaabe culture. With a movement style that is free, lyrical and explosive, she walks into her own power.
Created by Christine Friday, the recipient of the 2018 K.M. Hunter Award for Dance, this breathtaking immersive performance shares the story of how a healing dance can strengthen communities.
Find Friday Creeations on: Facebook | Instagram | Website
Check out our Spotlight interview with Christine Friday here
The Incredible Adventures of Mary Jane Mosquito by Tomson Highway
A Carousel Theatre Production
Theatre, Young Audience 
Mon, Apr 20: Meridian Arts Centre, Toronto | Tickets and Info
Tues, Apr 21 - Thurs, Apr 23: Living Arts Centre, Mississauga | Tickets and Info
Mary Jane, the wingless mosquito, is determined to find new friends. In this story of a misfit searching for her place in the world, Mary Jane is a mosquito who doesn't have wings. After many adventures, Mary Jane learns to make friends sharing her language, her kind heart, and her songs with the world. As Mary Jane tells her tale through song and story, Tomson Highway has woven in Cree words and phrases that are taught to the audience through playful interaction.
Elisapie 
Music 
Fri, Apr 24: Grad Club, Kingston | Tickets and Info
Sat, Apr 25: Mills Hardward, Hamilton | Tickets and Info
Sun, Apr 26: Drake Underground, Toronto | Tickets and Info
In September 2018, Elisapie will release her fourth album, The Ballad of the Runaway Girl, through Bonsound and Yotanka. In the self-doubt that arose from a tumultuous postpartum depression, Elisapie has found comfort and hope in ancient Indigenous folk tunes. While she was imagining recording an inuit folk cover songs album, inspiration came by simply strumming her guitar and new songs came in naturally. Intimate pieces of her own identity, such as her adoption, her exodus and the role of women in society, have woven themselves into her work to form a whole. The Ballad of the Runaway Girl is a poetic gesture driven by urgency, doubt, gentleness, sensitivity, grace and motherly love.
Find Elisapie on: Facebook | Instagram | YouTube | Website
Photo by Le Pigeon
Sir John A: Acts of a Gentrified Ojibway Rebellion at Native Earth Performing Arts, Toronto
Sun, Apr 26 – Sun, May 10
Theatre

Bobby Rabbit has some unfinished business with Canada's first prime minister. He convinces his friend Hugh to accompany him on a "sojourn of justice" to dig up the bones of Sir John A and hold them ransom. When Bobby learns that his grandfather's medicine bundle lies moldering in a British museum, taken long ago from him at residential school, he enlists his friends to secure a bargaining chip and execute a heist so epic in scale none of them may ever see the light of day again.
Multi-award winning Ojibway playwright, Drew Hayden Taylor  serves up an uproariously funny and sharply inquisitive new play exploring the possibility of reconciliation while urgently questioning past and contemporary forms of Canadian colonialism.
Find Drew Hayden Taylor on: Twitter | Website
Tanya Tagaq: Split Tooth
Music
Tues, Apr 28: FirstOntario Performing Arts Centre, St. Catharines | Tickets and Info
Wed, Apr 29: Oakville Centre for the Performing Arts | Tickets and Info
Fri, May 1: Rose Theatre, Brampton (Presented with FOLD) | Tickets and Info
Sat, May 2: Grand Theatre Kingston | Tickets and Info
Tanya Tagaq is an improvisational singer, avant-garde composer and bestselling novelist. A member of the Order of Canada, a Polaris Music Prize winner and JUNO Award-winner, a Giller Prize Long Listed author and the recipient of multiple honorary doctorates, Tagaq is one of the country's most original and celebrated artists. Tanya brings musical and literary worlds together on stage with a program that includes a reading from her novel Split Tooth, followed by a musical performance.
Find Tanya Tagaq on: Facebook | Twitter | Instagram | YouTube | Website
May 2020
G.R. Gritt at the National Arts Centre, Ottawa
Fri, May 1
Music
G.R. Gritt is a Juno Award winning, Two-Spirit, Transgender, Francophone, Anishinaabe/Métis artist. After living many years in Yellowknife and forming the band Quantum Tangle, they have recently moved back to Sudbury/Robinson Huron Treaty territory where they grew up. This homecoming coincides with a journey to a body that they feel better represents them. With these changes has come a new voice both physically and in the growing magnetism of their songwriting. G.R. Gritt pulls effortlessly from the past to create soulful futurisms with their new sound that elegantly weaves the melodies using vocals, guitar and new electronic elements. They create both intimate and anthemic music that would fit in a folk club, a dance club and anywhere in between.
Find G.R. Gritt on: Facebook | Website | Twitter
Check out our Spotlight with G.R. Gritt here
Hot Brown Honey at the National Arts Centre, Ottawa
Tues, May 5- Fri, May 9
Theatre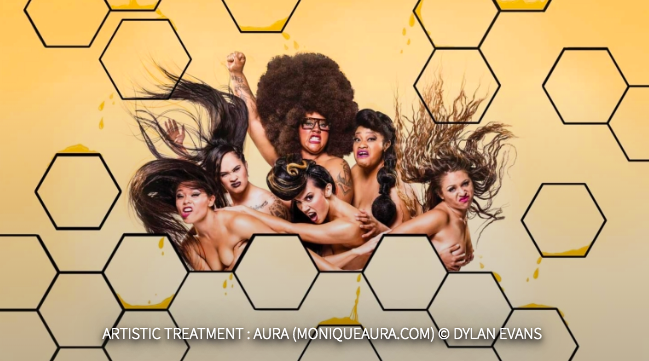 Welcome to the Hive where these subversive and completely original genre-defying global Indigenous artists who call Australia home turn up the heat. Hot Brown Honey is sass made flesh, serving up a no-holds-barred, hip-hop helping of stereotype-smashing, consciousness-raising empowerment. Equal parts theatrical masterpiece, riotous burlesque and devastating candour, Hot Brown Honey mows down any preconceptions that get in the way, hammering home important universal truths in an explosion of colour, culture and controversy. 
Find Briefs Factory on: Facebook | Instagram | Website 
Mokatek and the Missing Star (Mokatek et l'étoile disparue) at the WeeFestival, Toronto
Fri, May 15 - Sun, May 17
Dance/Theatre
For little Mokatek, counting the stars to fall asleep every night is a real pleasure. He likes to tell his days to the one that shines the most in the sky, the North Star. At bedtime, the night of the summer solstice, the star of the North is gone, it has disappeared. This is the beginning of an initiatory journey to find the brilliant star.
A theatrical blend of puppets, objects, songs and music, this multi-sensory show performed within a tent within the theatre, introduces introduces children to the First Nations language of the Abenakis ("people of the land of the dawn") and the Anishinabek.
A Productions Ondinnok and VOX Théâtre (Montréal/Ottawa) production
Photo courtesy of Productions Ondinnok and VOX Théâtre
A'NÓ:WARA DANCE THEATRE - Sky Dancers: Bridges at Junior Festival, Harbourfront Centre, Ottawa
Sat, May 16 - Mon, May 18
Dance/Theatre
This new multidisciplinary dance theatre piece explores the impact of the Quebec bridge disaster of 1907, which killed 33 ironworkers from the Mohawk community of Kahnawake. When the steel bridge collapses while under construction, the aftermath echoes across generations and across North America. A visually stunning piece that bridges the past to the present, exploring tragedy, family and community resilience.
June 2020
Nogojiwanong Indigenous Fringe Festival in Peterborough
Sun, Jun 21 - Sun, Jun 28
Multidisciplinary
As the newest member of the Canadian Association of Fringe Festivals, the Nogojiwanong Indigenous Fringe Festival (NIFF) is a unique part of an international movement bringing uncurated and uncensored live performance to adventurous audiences. Eight Indigenous performance companies will be chosen by lottery to perform either in the Nozhem First Peoples Performance Space or in the adjacent outdoor space at Gzowski College. The Nogojiwanong Indigenous Fringe Festival will bring performances, teachings, feasts and fun to summer 2020.
Please Note: The Ontario Presents Spring Gathering, for OP members, will take place from June 24th-26th in Peterborough, and will include attendance at some NIFF performances and events. We are unable to provide travel funds for presenters to attend the Spring Gathering.